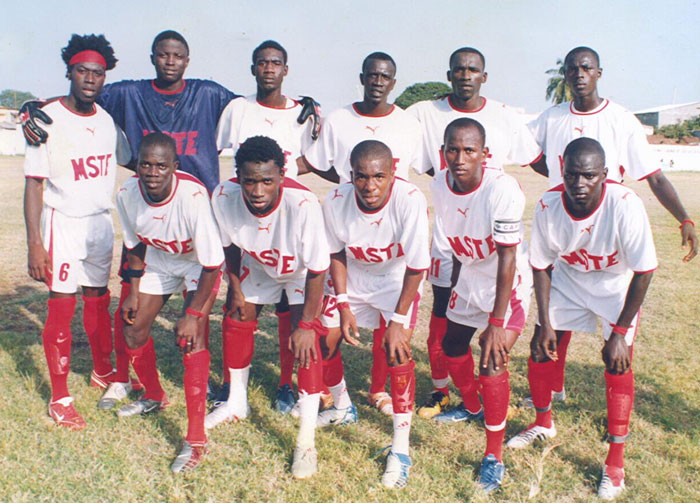 The 2009 Banjul Nawetaan Championship is expected to be on break after the first week of the Ramadaan, and will resume on Friday, 25th September 09, says the Banjul Sports Committee.
This will allow postponed matches due to heavy rains to be completed and the rest of the fixture will be played to complete the 1st round.
Registration of players will reopen for the 2nd round and teams can register 5 players. If a team has already registered 25 players, they must deregister players to enable them register new ones.
If a team has not registered 25 players, they will have the opportunity to complete their registration list.
Registration of each player is pegged at D25, and is expected to close on Sunday, 27th September 09.
The balloting for the 1st round of the knock-out is set for Wednesday, 19th August 09, at 5.30p.m, KG5 in Banjul.
Also, the 1st and 2nd teams of each group will have a bye for the 1st round of the knock-out.
In the Sports House League Competition, the two bottom teams of each group: 5th and 6th - will not qualify for the 2nd round, while the 6th team of each group will be relegated to the qualifying rounds.
As a measure to maintain discipline among players and coaches, the Banjul Sports Committee has again suspended Coach Lamin Kebbeh of One Love FC and Amadou Jallow for the rest of the 2009 Nawetaan for using abusive language against the referee on Tuesday, 11th August 09 in their match against Rankin UTD .
As a young upcoming coach, he is expected to lead by good example but his behaviour was completely unacceptable.
As part of the weekend matches, Plumbi UTD and Jamesen drew goaless.  All Stars lost to Skunkfica 2-0, Macdonald United and Fire House laid a goaless draw, while Digi Dambi beat Ngoyan 1-0.
           
Fixtures
TUE: 18/8/09 - YOUNG LIONS VS ELMINITE - KG5 - 4.30PM
                       GREENHOUSE VS KILLER GHETTO'S - GHS - 4.30PM
WED: 19/8/09 - HAGAN UTD VS DIGI DAMBI - KG5 - 4.30PM
                        WARRIORS VS SKUNFICA - GHS - 4.30PM
THUR: 20/8/09 - ALL STARS VS JAMESEN - GHS - 4.30PM
                        LATE K DEMBA VS MIAMI - KG5 - 4.30PM
Read Other Articles In Article (Archive)