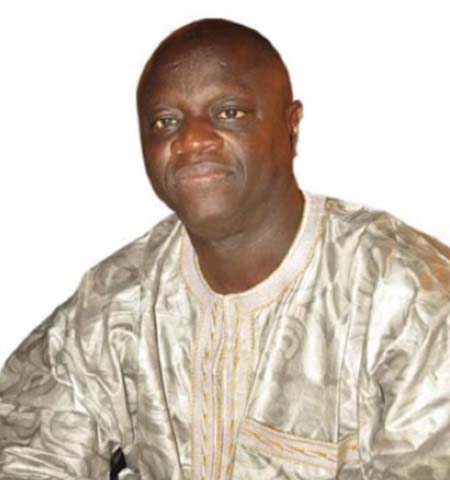 A sub-regional meeting on fishing policy coherence and sensitisation of fisheries stakeholders on fisheries regulation (amendment 2015) is underway at Khamsys hotel in Bijilo.
The meeting was organised by the Ministry of Fisheries, in collaboration with the Sub-Regional Fisheries Commission (SRFC) and the International Union for the Conservation of Nature (IUCN).
It was held to establish a National Committee on Fisheries Policy Coherence for The Gambia, and to define the practical modalities of the said committee, as well as to sensitise fisheries stakeholders on the fisheries regulation amendment 2015.
Delivering the opening statement, Matarr Bah, director of Fisheries Department, said according to the FAO report, 57 per cent of fisheries resources are already fully exploited and 29 per cent of the fishing resources are over-exploited.
The fisheries director further said: "We are looking at a situation surrounding the world fisheries, and about 80 per cent are developing countries and 90 per cent or even more of fishing operation is conducted within the sub-region."
Judging from those figures, he noted, it should be clear that the global discussion on fisheries would have a great influence on the fishing conducted within the EC region of developed countries.
According to Mr Bah, the fishing sector in the sub-region has been faced with many challenges, which include unreported, unregulated and illegal fishing by the industrial sector thereby contributing to over-exploitation of fisheries and other marine resources.
As a result, he added, it causes the scarcity of fish resources, lack of fish products in the market and, above all, food insecurity.
In light of the above, he went on, the establishment of the fishing committee "is timely and is well overdue", adding that it would enhance The Gambia to effectively strengthen the conservation and management of the country's fisheries resources.
In her remarks on the occasion, Ms Jainaba Bey, a representative from the Sub-Regional Fisheries Commission, said a mission of the SRFC visited Banjul in May 2013 to make a diagnostic study on the state of the fisheries policy, and to develop indicators on the consistency of fisheries policy in The Gambia.
Ms Bey told participants that the purpose of the mission was to launch the process that would lead to the establishment of the National Committee on Fisheries Policy Coherence, as well as to identify and develop in a participatory manner with all stakeholders and in close coordination with the staff of the Department of Fisheries.
Bey thanked IUCN who sponsored the meetings and the Sub-Regional Fisheries Commission.
Read Other Articles In Article (Archive)