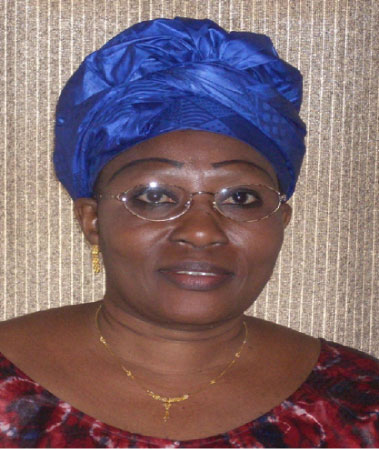 Banjul is hosting the Commonwealth Association of Polytechnics in Africa, CAPA's international conference on regional cooperation in TVET for sustainable development in Africa.
The Minister of Basic and Secondary Education, Fatou Lamin Faye Tuesday presided over the official opening of the weeklong international conference.
The conference, which brought participants from various countries in the sub-region, was held at the Paradise Suites Hotel, hosted by the Gambia Technical Training Institute, GTTI.
The Commonwealth Association of Polytechnics in Africa is a grouping of polytechnics of vocational and technical institutes in the Commonwealth countries in Africa.
The association was formed on the recommendation of the 7th Commonwealth Education Ministers' conference held in Accra, Ghana, in March 1977.
In her opening statement, on behalf of the Minister of Higher Education, Research, Science and Technology, Fatou Lamin Faye, Basic and Secondary Education Minister, stressed the importance of regional meeting.
According to her, technical, vocational education and training, TVET is a part of the key strategies to improve the well-being of individuals and societies, as well as economic and social development.
"To derive optimum benefit from this form of education, therefore, deliberate efforts should be made to ensure its access by all, and to ensure that equal opportunities are provided for every member of the society to contribute meaningfully to the socio-economic development of any nation," she stated.
Noting that recent international reports investigating the continuing crisis in sub-Sahara Africa have highlighted the importance of human-centred development, she said, it is government's policy to ensure the availability of sustainable post-basic technical and vocational education and training.
"You are all aware of the various desperate attempts currently being made by the youth to obtain livelihood and the efforts of parents and national government to develop their capacities and competencies," she added.
She said these efforts are sometime hampered by challenges, such as the lack of employable skills, drug addiction and trafficking, migration and brain-drain, criminal gang activities of warlords, and other social vices associated with unemployment and under-employment.
In his welcome remarks, the Director-General of GTTI, Abdoulie Loum, said this is not the first time The Gambia is cooperating with CAPA to host the event.
'It is barely five years since the first international CAPA conference was held in The Gambia organised by the GTTI in December 2008,' he said.
He further stated that the partnership creates an avenue for student and staff exchange programmes, staff development and training, sharing aspects of curriculum development and establishing partnership and understanding of each other's cultural, social and educational identities.
He said the Gambia Technical Training Institute has just renewed its commitment, through a Memorandum of Understanding which was signed in January 2010 with Kaduna Polytechnics, in collaboration with the University of The Gambia.
Read Other Articles In Article (Archive)