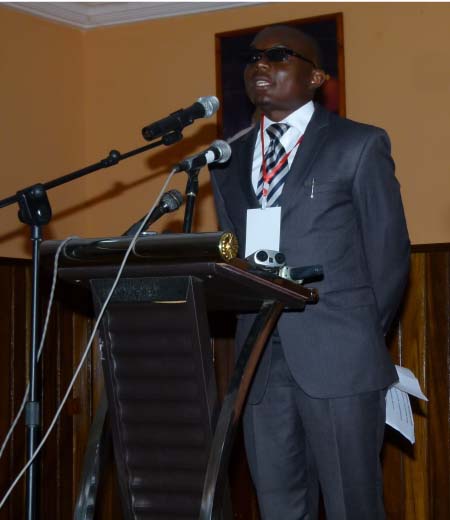 Legenju Vitalis, legal adviser to the Normalisation Committee (NC) headed by Hon. Alhagie Sillah, has said his impression is that Hon Kaba Bajo "is the right man at the right time" to unite the different factions in The Gambia's football fraternity.
Vitalis who was speaking to reporters last Tuesday at Football House, added that "in the new team you see a new vision for Gambian football.
With Mustapha Kebbeh, who was blocked from running in the election for the GFF presidency, threatening to take his case to the highest level, Vitalis when asked about this, as legal adviser to the NC, said "it is the right of every Gambian to approach the courts for redress; it is a right in the constitution of the country; so if there is a candidate who feels aggrieved he can go to court."
He added, however, that "sometimes we need to know when to back-off and embrace national unity and work for the interest of Gambian people."
In order to completely eliminate the things that have been dragging Gambian football behind, and focus on the way forward this time around, he went on, "it is better for us to avoid those things that can continue creating camps, discontentment and so on."
"The best thing at this stage is to advise all my honest brothers and sisters to embrace Bajo as the president, work with him for the four years and prepare ourselves for the next elective congress.
"I think that is what is better for Gambian football."
Vitalis, also a football player, said he will really miss the relationship he built in football during the normalisation process, but that as a football lover he will continue to be a strong supporter of Gambian football.  
He took time to congratulate the Gambian media for what he called their wide coverage and objectivity in covering the NC process.
He is certain that the new executive came in through a free, fair and transparent election, and that the tension of the 20th September election has given way to compromise and a way forward for the 30th September handing over.
Their tenure was very challenging as they had to take tough decisions, fight some decisions they did not recognise as a team effort, and that as an NC they worked as a committee and a team.
"The results were positive, and every Gambia will say the results were free, fair and transparent. Bajo and team were legally elected to become the executive of GFF," according to the NC legal adviser.
Read Other Articles In Article (Archive)