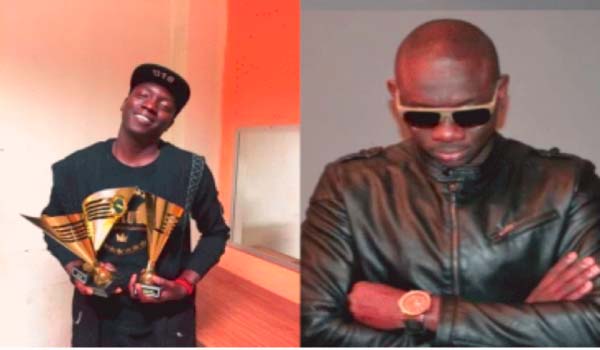 (Issue, Friday, 16 September 2016)
Bai Babu, the award winning rap-mbalah artiste who has returned home from a North America tour, said the tour was a huge success.

The tour was organised by Prince Art via Senegalese artiste Pape Diouf in collaboration with New African Production.
It started on 7 July until 11 August where both recording artistes played in different venues in the US and Canada.
On 24 August 2016, DJ Lana manager Joluv Arts Entertainment told journalists that they want to give a feedback to the Gambians on Bai Babou's recent tour.
He explained that Bai Babou and Pape Diouf where both contracted to play in The Gambia, and the performance was wonders and amazing.
"After that concert, Pape invited Bai through Joluv Arts in Senegal at a programme on TFM. Bai did a spectacular performance there, the show was recorded and that brought the song 'Malaw,'" he said.
According to him, the connection came when Prince Arts had a contract with New Africa Production in America to tour, so they contracted Bai Babou as part of the guest artistes.
"Bai Babu represented The Gambia in the world, as the Senegambia communities were amazed by his performance in the US," DJ Lana said.
Bai Babou said before the North America tour, they toured the sub-region in Senegal and Mauritania.
He explained that the tour was in two phases, where they played for Senegambia community, and they were also introduced to world music circles at three festivals.
According to him, for the performance with the Senegambia community he used to be a guest artiste, but in the festivals, he used to represent The Gambia.
He added that on 7 July they played in New York on 9 July; played in Alabama and later they proceeded to Canada for a Music Heaven Festival annually held in Montreal.
He noted that the last festival was Agana festival in Philadelphia, and both of them did justice to the shows and delivered as expected.
After the show, the Mayor of Philadelphia gave him an award in appreciation of his music
Back home
"We both are working with management and we have lots of plans in pipeline; anything we decide we will put it on the table for them to decide. We are also planning to have a show in Gambia and Senegal. Watch out for more collaboration with Pape Diouf and Bai Babou.
Read Other Articles In Article (Archive)