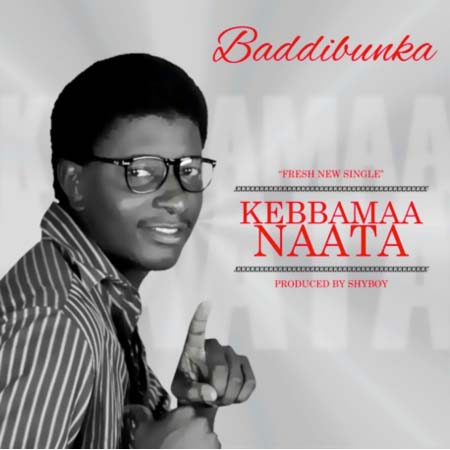 The Gambian fans of young talented Afromanding star Lamin B. Touray Badibunka aka "Jawaro" have been asking - where is he? What is he doing? Did he quit music? or did he lose his touch and place in The Gambian music scene?
Badibunka was busy putting lyrics, finding the right words and ingredients and cooking it into good stuff, mixing and blending the traditional musical instruments, and giving it a cultural taste for his fans and Gambians within and outside the country.
Questions were flowing from every platform that people use to network about Badibunkla's fate when it comes to music; and after being silent for months, Badibunka decided to break the silence with a new single called "Kebbama Naata", which is a Mandinka word used by him to answer to the rumours that have been circulating about him.
Point Entertainment and Lifestyle met with him in an interview, and the young star is not one of those who are friends with the word "quit".
Badibunka said it is true that there have been lots of rumours regarding him and his music. He said some are saying that he went through the "back way" to go to Europe.
"I was working on my album just to satisfy my fans and the Gambian people; so I decided to release "kebbama Naata" to put a smile on my fans' faces," he said.
He said "Kebbama Naata" is all about him, his long silence and also discrediting the saying that he is no more in the music scene, "telling my fans that the Badibunka they know is still strong in music."
He said just like in the new single, when he said "mbe loring sama singo la" meaning he is standing with an elephant's leg firm on the ground.
He said he is busy at the studio working on his album.He said he is still giving himself some time to finish the job.
He said that the album is being worked on by Hansen of Shyboy Entertainment and it contains 12 tracks that are hot, wild, with a taste the fans have never tasted from him before.
"Gambia is high time we give music its identity anywhere we go, to let people know that this is from The Gambia," he said.
Read Other Articles In Article (Archive)