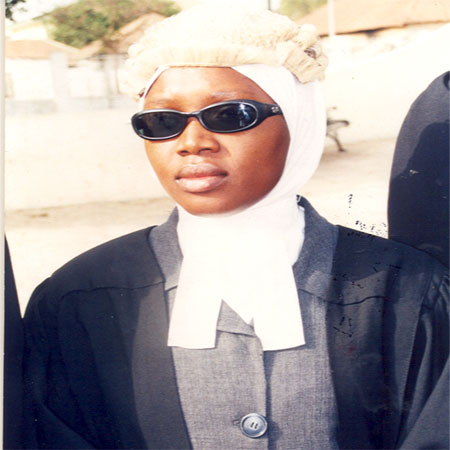 Marie Saine-Firdaus, Attorney General and Secretary of State for Justice, has expressed the belief that the task of protecting children and ensuring respect for their rights requires participation of all and sundry.
Mrs. Saine-Firdaus was speaking yesterday at a one-day Intergenerational Dialogue between adults and children forum held at the Paradise Suites Hotel organised by Child Protection Alliance and sponsored by Action Aid The Gambia.
The dialogue, which brought together stakeholders from all walks of life, discussed issues that affect children daily and to proffer solutions to them in their best interest.
Also part of the agenda were issues, problems and concerns which have both national and international dimensions but affect people locally.
She deplored that a lot of problems continue to blight the lives of children. These, she said, include child sexual abuse, exploitation and violence, early and forced marriage, child begging, child labour, female genital cutting, child delinquency, among others. "We must labour to find solutions to these problems," she said, adding: "Children are also used as child soldiers and wives in senseless adult conflicts, deprived of their livelihood, education, smooth and uninterrupted growth and development and the right to be a child.
"They are sometimes perceived as little people that cannot have a voice or that can contribute positively."
She explained that these have resulted in adults taking decisions and making choices for and on behalf of children, some of which, she noted, are sometimes not in their best interest.
"The children who are daily affected by these problems must be involved in our search for solutions," she said.
According to her, to better protect children and ensure respect for their rights, urgent actions need to be taken by all and sundry.
"I firmly believe that if we work together, we can make a difference in the lives and well-being of our dear children. The legal framework and conducive environment is already in place but the challenge is for us to make this happen by setting up the structures and providing the human, material and financial resources," she noted.
Secy. Saine-Firdaus went further to reiterate government's resolve to always put the cause of children at the top of its political and development agenda. "While it is true that children represent the future and that, of course, they are an important factor in the economic and social development of our country, they are first and foremost human beings, valuable and precious in their own rights to be cherished, protected, educated, encouraged and fulfilled," she stated.
Read Other Articles In Article (Archive)