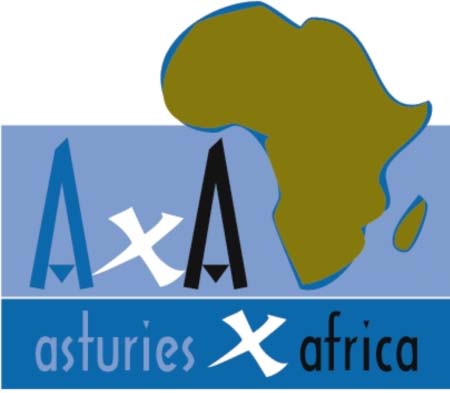 Asturies for Africa Association Friday donated educational, health and sporting materials as well as bicycles to different institutions.
The beneficiaries included Ndungu Kebbeh of Basic Cycle School, Kuntaya Basic Cycle School, Kerr Bohum, Maka Ballamanneh, Lowhen, Kerr Yoro, Samba Kala, Kerr Bigi, Njoofeen, Samba Njabeh, Ndungu Charreh, Ndungu kebbeh and Kerr Pata Kala.
Speaking at the ceremony, Abdurrahman T. Bangura, project coordinator for Asturies for Africa Association, said Asturies for Africa Association and its partners are not new in Ndungu Kebbeh.
He added that they hope the surrounding villages had seen all what Asturies for Africa is doing for Ndungu Kebbeh, and would ensure a better relationship with the surrounding villages.
Mr Bangura said last year they inaugurated the nursing school and the community borehole, which broke down and was in ruins for the past three years, as well as constructed a health post in Ndungu Kebbeh.
According to him, the sponsor had spent a lot of money to bring all the materials which also contained health materials for Essau Major Health Centre and Ndungu Kebbeh Health Post.
"We also have boxes of sports materials, education materials and bicycles for Kuntaya Basic Cycle School, and some sporting materials, and bicycles for Ndungu Kebbeh and it's surrounding," he disclosed.
He also thanked the government for paving the way for all their project applications, which he said are recognized.
They are working closely with Ndundu Kebbeh to ensure the Health Post works are completed as expected, adding that they are also working with Medina village in the North Bank Region, its surrounding villages and beyond.
Jorge Delgado of Asturies for Africa expressed delight for the successful distribution of materials to the community.
He promised to strengthen the good relationship between Asturies for Africa and Ndungu Kebbeh.
Momodou B.K. Ceesay, acting-Regional Disaster Coordinator, NBR, said he was deeply honoured to be associated with the programme.
He said the partnership between Asturies for Africa and the community of Ndungu Kebbeh was a genuine one in cognizance of the fact that it was yielding a positive result, visible for all to see.
According to him, the presentation would complement the effort of the NDMA in responding to the needs of the vulnerable people, adding that it was very important in that it was a form of empowering the people to reduce their vulnerabilities.
"I am convinced that this support given will go a long way in their recovery both individually and household level," he stated.
He said the prime motivation of any response was to alleviate human suffering and to be able to withstand the stress caused by disasters or their underlining factors.
According to him, when given humanitarian aid it should not be based on partisan consideration but should be for all and sundry.
"In light of this, I indulge the understanding of everyone here to bear with us knowing well that all of us cannot receive the support," he said.
Mr Ceesay said economics has made him know that resources are scarce and demand is always high hence the need for targeting support for the most vulnerable.
He said all the dealings with the donors and beneficiaries shall reflect an attitude of openness and transparency.
Alagie Modou Faye commended Asturies for Africa for their support, which he said was well recognised by the Gambian people.
Read Other Articles In Article (Archive)