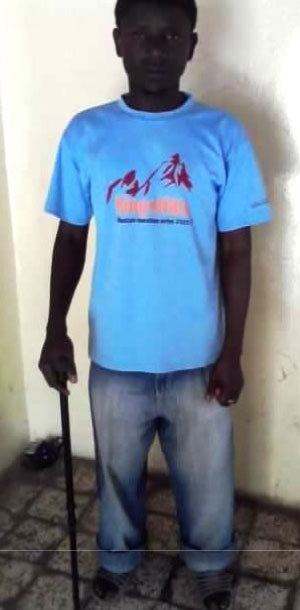 Victims of the April 10 student demonstration have renewed their appeal for justice 12 years after the incident, which resulted in the killing of 12 young Gambian children and the maiming of several others.
Abdoukarim Jammeh, a victim of the incident who walked into our offices yesterday, said those responsible for the loss of lives and injury of the victims during the incident should be brought to book.
"April 10 should not be forgotten," he said, noting that this day was a black day for all Gambians, especially students.
Jammeh told The Point in an interview that, before the April 10, he was an able-bodied young man doing everything on his own, but now he is a handicap, and disabled as a result of the incident.
"I think anyone who was involved in the death of students during this day should be made to face the law," Jammeh said, while calling for the victims both dead and alive to be compensated.
"This year marks 12 years since this incident happened, and yet still we the victims have not heard anything or receive any support from the authorities," he added.
Noting that as victims of the April 10 incident, they are not enemies to the state, Jammeh appealed for assistance from the government to undergo an overseas treatment.
"Our educational career was seriously halted because of the incident," he said, stating further that he is still feeling the pain, despite recently undergoing an operation in Germany, thanks to one of his friends.
While praying for some of the victims who lost their lives, Jammeh appealed for more support from philanthropists, NGOs, among others.
Anyone wishing to reach Abdoukarim Jammeh can contact 00220-4497441.
Read Other Articles In Article (Archive)