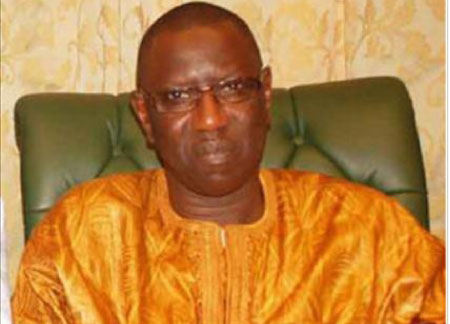 The outgoing mayor of the Banjul City Council, BCC, says he accepts defeat by independent candidate Abdoulie Bah, who has been elected as the new mayor of the BCC in the local government elections held yesterday.
'This is the verdict of the people, and we have to accept it in good faith,' Samba Faal said.
Abdoulie Bah polled 4980 votes, while Samba Faal got 3811 votes, according to election results announced by the Independent Electoral Commission, IEC, last night on national television.
Asked for his reaction, Samba Faal told The Point yesterday that this was what God had decided, and that he has to accept the results in good faith.
'I have done my part, and contributed a lot towards the development of Banjul during my tenure, and I will continue to rally behind the APRC party and the President,' Faal stated in the telephone interview.
He commended President Jammeh for giving him the opportunity to serve his country and the APRC party, noting that Banjul belongs to all Banjulians.
In the run up to the polls, Samba Faal accused his opponents of being 'ignorant' of the role and duties of a mayor.
"They do not seem to know the role of a mayor; and they have their own personal agendas. All their rhetoric is based on assumptions, and also they are looking for jobs. All of them are not working, so they want a job. You could understand from their manifestoes that they do not know the role of the councils," Samba Faal told The Point in an exclusive interview.
Read Other Articles In Article (Archive)