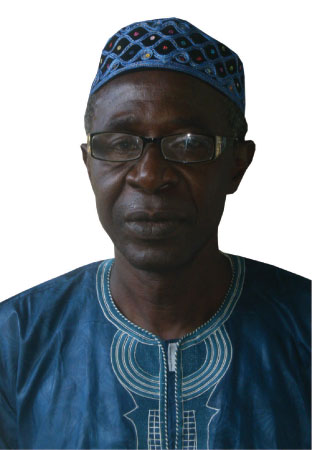 The party of former President Yahya Jammeh has made a 9-point demand from the government of President Adama Barrow.

At a press conference on Wednesday in Tallinding, the interim leader of the Alliance for Patriotic, Reorientation and Construction (APRC) party, Fabakary Tombong Jatta, said the ARPC demands government to:
1. Immediately appoint a vice president of The Gambia
2. Immediately launch an independent investigation into the death of Haruna Jatta
3. Drop all politically motivated charges against APRC members such as the Kanilai peaceful demonstrators and those arrested during the victory celebration in Sibanor
4. Stop the unlawful termination of public servants and servicemen base on political affiliation
5. Defreeze the accounts of the APRC party which were funded mainly by members contribution and fundraising
6. Reintroduce the monthly 'set settal'
7. Demilitarise the Fonis, especially Kanilai
8. We call on government to put up measures to curb the growing rate of armed robbery, rape and murder especially in the Greater Banjul Area
9. Gambians demand the coalition government fulfils its campaign promise:
a. Creation of youth employment
b. Price reduction of basic commodities e.g. bag of rice to cost five hundred dalasi
c. Free visa for youths
d. Reliable and efficient electricity supply
e. Introduction of presidential term limit
f. Protection of fundamental rights including freedom of association, assembly and expression
g. Protection of life and property
h. Provision of seed nuts, farming implements and fertiliser to farmers. It is to be noted that the distributed fertilisers were that of APRC government
i. Construction of course ways and bridges to rice fields especially in the Central River Region
j. Salary increase for civil servant
k. Tax reduction to encourage businesses to continue
l. To jealously guard the independence and sovereignty of our dear motherland.
The former majority leader at the National Assembly, Mr Jatta said the Barrow government should focus on fulfilling the promises and demands "rather than being paranoid about APRC and former President Yahya Jammeh".
"We wish to be on record to say that the APRC and all its membership believed and accept that His Excellency Adama Barrow is the current president of the Republic of The Gambia," he said.
July 22nd anniversary
This year marks 23 years since Yahya Jammeh, then a young army lieutenant, led a group of other disgruntled soldiers on 22 July 1994 to overthrow the democratically elected government of Sir Dawda Kairaba Jawara.
Jammeh's reign lasted for 22 long years during which a lot of infrastructural and social developments took place but the country's freedom reached its lowest ebb with the killing, torture, exiling and suppression of dissent and dissenters.
Mr Jatta said in order to celebrate the 23rd anniversary, the party's executive committee applied for a police permit to hold series of public events including a rally and musical jamboree.
The application has been denied, he said.
"We have been denied a permit to celebrate our party's unprecedented achievements which undeniably impacted positively on the lives of Gambians," he said. "We call on government to respect our rights and freedom and not to push us to our limit when we would be forced to express our frustration within the ambit of the law."
However, Mr Jatta called on all APRC militants, members, and sympathisers to stay calm, go about their normal business and pray for the peace and prosperity of The Gambia and APRC.
Read Other Articles In Article (Archive)