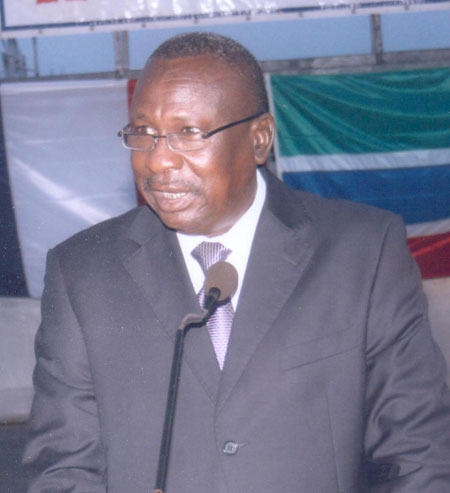 Antouman Saho the former Minister of Fisheries, Water Resources and National Assembly Matters, who has been in detention without charges since 5 March 2010, was reportedly released a few days ago.
He was appointed Minister on 11th June 2009 and dismissed on 4th February 2010.
This reporter went to his family home in Serekunda, where family sources said Mr. Saho was indeed released, but was at his Kanifing residence.
He was arrested at the same time with the ex-Deputy Chief of Defence Staff, Yankuba Drammeh, and the three sacked officials of the National Drug Enforcement Agency (NDEA): Ebrima Bun Sanneh, Karamo Bojang, and Ousman (Sembeh) Sanneh, Executive Director, Deputy Director and Commissioner of Operations, respectively.
It would be recalled that ex Deputy CDS, Yankuba Drammeh, was earlier released and subsequently appointed Deputy Ambassador to Turkey.
Ebrima Bun Sanneh, Karamo Bojang and Ousman (Sembeh) Sanneh are currently standing trial.
They were charged with various counts, including conspiracy to commit felony, stealing by person in public service, aiding and abetting, unlawfully possession of fire arm, unlawfully possession of live ammunitions, concealment and destroying of evidence, official corruption, abuse of office, committing economic crimes, obtaining money by false pretence, and making document without authority, as well as forgery.
Read Other Articles In Article (Archive)