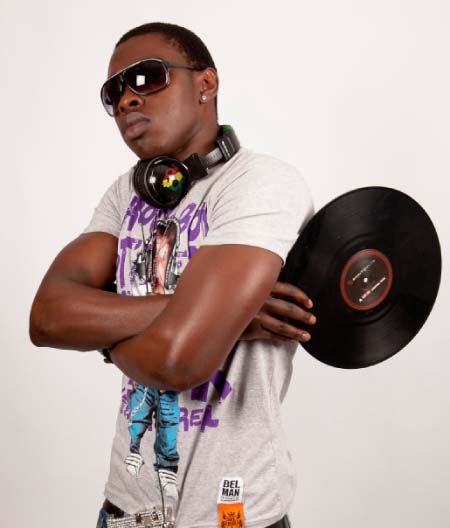 As the search for more talented Gambian artistes and disk jokers (DJs) intensifies, the latest to be scouted out is John Quayson, a Gambian based in Vienna, Austria, who is plying his international DJ trade in Europe.
Quayson is no stranger when it comes to disk joking in and out the studios.
Now an international DJ, the young Gambian started his career in The Gambia in 2003/4 before moving to Europe where he has grown in the profession exponentially and become internationally known for his ingenious skills in the art of DJ.
Speaking recently in a chat with Entertainment's anchorman, Quayson, who could not hide his happiness about his growth in the entertainment industry, said he now organizes talent shows in Europe.
"Upon arrival in Europe I still continued to juggle. I have played in big clubs and events all over Austria. I also organize talent shows and now have a singing contest called THE VOICE, which is a regular event," Quayson told Entertainment's Njie Baldeh.
He added: "I intend to come back to The Gambia to rock things as I am doing it. I have pre-juggled for many famous Jamaican artistes like Keshena, Mr Williams, Romain Virgo, Darrio, Etana, and big Latin artistes like Seceto El Biberon and Lapiz."
DJ Limbo, as he is fondly called by music fans, said he also recently hosted Singateh and Nu Chilly Gambian-based UK star, adding that he plays alongside big sounds like Kalibandur based in Italy; Damalastik in France and John B in the UK.
He says he also hosts a regular show called City-step-up in a club where the world famous disk joker David Guetta plays.
DJ Limbo, who also started singing some couple of years ago, said his latest song is dubbed: 'Rolling", in which he featured The Gambia super star Singhateh and currently making waves in Europe while looking forward to releasing more albums.
"I represent The Gambia wherever I go; it's our home, our pride, and I want to make the whole world know that Gambians can do it," he said.
He proudly noted that Gambian DJs are some of the hottest one can find on this planet, adding: "We all need to work together as Gambians as a team."
He quoted Richie Spice, a Jamaican musician, as saying in one of his tracks: "Music is a mission not a competition."
Read Other Articles In Article (Archive)