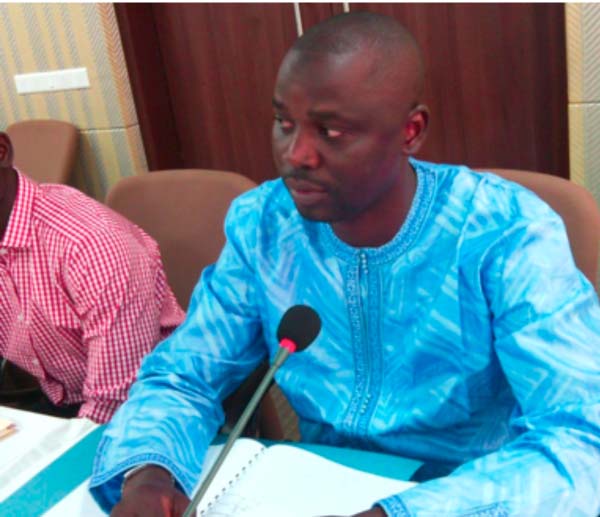 The managing director of the Asset Management and Recovery Corporation (AMRC), Saikou Kujabi, has said the corporation suffered losses to the tune of D15,364,300 in 2013, which represents the list of absconded debtors.
He said the debtors were ordered and jointly charged to pay the aforementioned sum as compensation to AMRC within six months, effective 28 September 2015.
The AMRC managing director revealed this on Wednesday before the joint session of the Public Accounts Committee and Public Enterprises Committee (PAC/PEC) of the National Assembly, while presenting the corporation's annual activity and financial report for 2014.
He said the judgment on the case was delivered at the High Court of The Gambia on 28 September 2015 by Justice E.A. Amadi.
Kujabi also told deputies that this happened because about D64.5 million in receivables for the year ended 31 December 2013 was in respect of the huge outstanding amount of debtors that emanated from the corporation's trading activities in rice and cement in 2009 and 2010.
"These debtors remain a serious challenge to the corporation, and its long term viability," he said.
However, he added, recently officials of the corporation in the person of Messrs Abdoulie B. Tamba, former managing director and (now deceased), Abdoulie Dibba and Yusupha M. Jaiteh - who were involved in the trading activities in an official capacity that gave rise to this large amount of receivables - were charged by the Special Criminal Court.
The said officials were convicted and ordered to pay a fine of D15,364,300.00 jointly in count 1, or in default to serve six years in prison, and in count 3, they were further ordered to pay a fine of D5,000.00 jointly or in default to serve two years in prison, he stated.
He said the corporation had also given consideration to the degree and the extent of the large amounts of unsecured receivables (debtors) to the tune of D56,717,732.00 mainly of rice and cement debtors in the books of the corporation for the year ended 31 December 2014.
"Management of AMRC is of the strongest opinion to impair these debts that are deemed to be irrecoverable due to difficulties surrounding the nature and circumstances in which the debts had arisen," Mr Kujabi told lawmakers at the National Assembly.
Read Other Articles In Article (Archive)