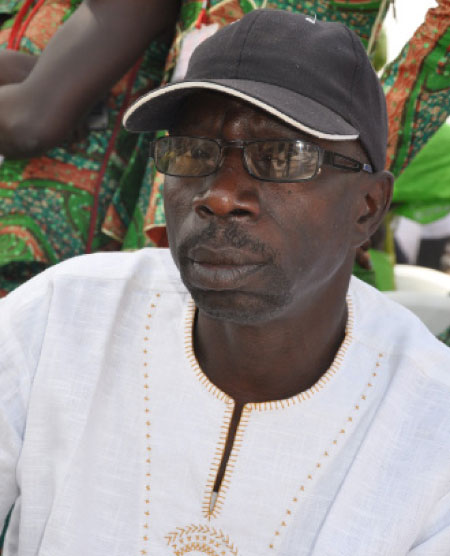 A media release from the Office of the President last Thursday announced that Abdoulie Tamba, managing director of the Assets Management and Recovery Corporation (AMRC), has 'absconded after embezzling millions of dalasis' at the AMRC.
The release stated that a taskforce set up by the government to look into the approved and adopted report of the 2011 Joint Session of the Public Accounts Committee and Public Enterprises Committee of the National Assembly on the Annual Reports and Financial Statements of public enterprises and agencies has discovered the embezzlement of millions of dalasis at the AMRC.
The release further stated that the managing director of the corporation Abdoulie Tamba, who is mainly responsible for the misappropriation, has decided to abscond and is now at large.
"By this release, Tamba is urged to surrender himself to the nearest police station or face arrest," the release said, while urging members of the public who have recently seen Abdoulie Tamba to report such sighting to the nearest police station.
Meanwhile, the Gambia armed forces has also announced that one Lance Corporal Ebou Sanyang alias 'Dimingou', a soldier at the 1st Infantry Battalion in Yundum, has stolen four sheep at President Jammeh's Farato Farm .
In a press release issued Thursday by the Gambia Armed Forces High Command stated that the incident occurred on Wednesday 22nd August 2012, and that the suspect is currently on the run.
"Anyone who has information on the whereabouts of the suspect should report it to the nearest police station or military barracks. Investigations are still ongoing and the Gambia Armed Forces Command hereby vehemently condemns behaviour of such nature, which is unprofessional to say the least," the release added.
Read Other Articles In Article (Archive)