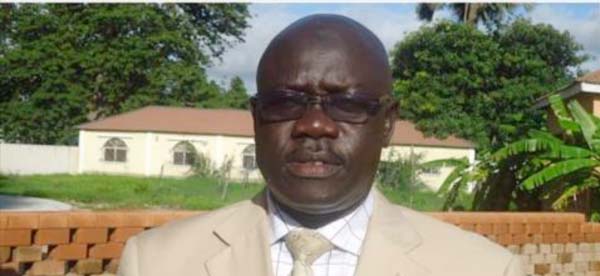 The American Chamber Commerce (AmCham) is currently at an advanced stage in holding the 2015 annual Global Entrepreneurship Week.
The week-long activity is to commence on 17 November 2015 at the AmCham head office along Kairaba Avenue with a press conference.
This year's week is focused on the role of the financial sector in the development of industrial, manufacturing and agricultural sectors as vehicles for income generation, export enhancement, foreign exchange earnings and employment creation.
It is expected to be attended by at least 100 entrepreneurs in the country.
Edrissa M.O. Faal will be guest speaker of the 2015 entrepreneurship week.
Mr Faal is a Gambian-American legal luminary based in Los Angeles, California.He will be delivering a lecture on the legal aspects of business at a gala diner to be held on 28 November 2015 at the Kairaba Beach Hotel.
Kebba Tamsir Njie, AmCham chief executive officer, told The Point newspaper that Global Entrepreneurship Week is a brainchild of the global entrepreneurship network which is based in Washington DC, USA.
He said the weeklong celebration gives the opportunity by encouraging entrepreneurships development around the world for the development of women and youth entrepreneurs.
Mr Njie said as part of the week is the launching of the AmCham incubator project.
"Youth and women are the hope of the country and they need to be invested in to be encouraged.This is why the American Chamber of Commerce supports youth and women to build their entrepreneurial capacity," The AmCham CEO said.
He said the president of AmCham was two years ago in Moscow elected to be the organiser for the Ecowas sub-region.This year, AmCham participated in the global entrepreneurship summit in Italy.
Mr Njie said that during AmCham president's term at the sub-regional level, he was instrumental in bringing the entrepreneurship programme to Africa, which will be held in 2017 in South Africa.
He thanked the bankers association, Gam petroleum, Jah Oil, Ecobank and Gam water among others for partnering in the entrepreneurship week.
AmCham CEO said as part of the week, there will be a gala dinner during which deserving Gambians are honoured for their contributions in their various areas.
Read Other Articles In Article (Archive)