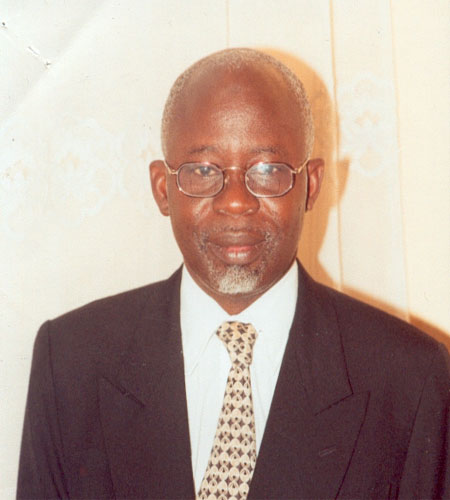 IMr. Ousainou Darboe, leader of the main opposition party, United Democratic Party (UDP), has maintained that his reputation as a leading opposition politician is not driven by any lust for power but that he is motivated by the patriotic desire to put right the wrongs of the government on certain fundamental things concerning the way and manner the affairs of the nation are being conducted.  "If the government is handling things in the proper manner, I will not be opposing them. So this is why I am in the opposing then," he maintained.
Mr. Darboe made these remarks recently in an exclusive interview with this paper.
Reflecting on the much-vaunted achievements of the Jammeh administration over the past 14 years, Mr. Darboe acknowledged that no matter how "incompetent a government might be, it will not be in charge of the affairs of a state for 14 years and not achieve anything."
He however noted that a more conscious approach would be to assess the degree and proportion of the achievement in relation to a specific time span- which in the case of the APRC is 14 years now- rather than a naïve and credulous acceptance of supposed achievements and accomplishments. "That would be utterly wrong and anyone in my view who says that the government has not achieved anything in the past 14 years would really be doing some moment of disservice to himself and probably disservice to the regime, but then it is the degree of the achievement that one should talk about," he said.
The UDP leader used the occasion to call on the government to improve on the relation between the opposition and government, reiterating that it would be in order for government to be consulting the opposition on some major national issues. "What I know of relations between the opposition and government is, a responsible government would always consult the opposition, not on all issues, but on some major issues.
"I think it is important that government consults the opposition and listens to their views, whether they accept it or not. But then they would have had the opportunity of listening to views that may be different from theirs," he said.
Further asked whether he would consider working with the government if invited to do so, Mr. Darboe replied in the affirmative, but was quick to add that it will have to be based on certain terms and conditions.
Read Other Articles In Article (Archive)