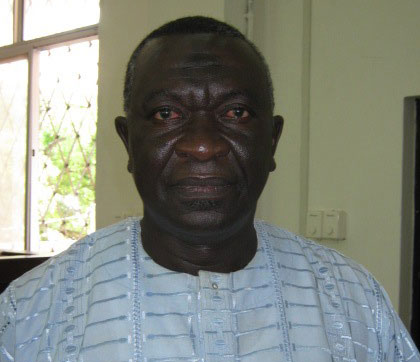 The treason and murder trial of one Abdoulie Sonko who allegedly conspired with Ballo Kanteh and others, in 1996 to attack the Farafenni Army Barracks in the North Bank Region yesterday proceeded at the high court in Banjul.
Mr. Sonko is expected to open his defence on 25th August 2010, following the court's dismissal of his no-case-to-answer submission, filed by his counsel LS Camara.
The defence counsel on 26th July 2009 made the no-case- submission, and the prosecution replied to the submission on 8th September 2009.
The accused person was charged by state prosecutors since 2003, and subsequently arraigned at the Banjul Magistrates Court. The case was later transferred to the high court, where the accused faced three counts of treason and four counts of murder. 
He was alleged to have murdered Corporal Essa Kieta, Private Ebrima Manneh, Staff Seganant Lamin Badjie, Private Bakary Kieta and Private Ebrima Bayo, along with Ballo Kanteh and others during an armed attack on the Farrafenni Military Camp sometime in 1996.
Defence counsel LS Camara yesterday told the court that some of the exhibits were missing, and then urged the trial judge to order the registrar of the high court to look for them.
MB Abubakar senior state counsel, representing the prosecution in response said the case has been dragging from one court to another, adding that it will take time to find the missing exhibits.
"My lord, I will make a formal request to the registrar of the high court with the co-operation of the defence counsel to make sure that the missing exhibits are found and brought before the court," the prosecutor declared.
Defence counsel LS Camara also told the court that the case has suffered numerous setbacks, and has dragged for a very long time without the accused person knowing his fate.    
Our readers would recall that many judges have presided over the case, including Justice MA Paul, Justice MM Yemoa, Justice Tahir, Justice Moneyang, Justice Joseph Wowo and, finally now Justice Emmanuel Amadi.
The prosecution, it would also be recalled, had closed it case following the testimonies of six prosecution witnesses namely, Sgt Ebrima Jaiteh, Abdoulie Sidebeh, Haruna Jaiteh, Ballo Kanteh, Colonel Babucarr Jatta, and Lt. Colonel Biran Saine.
Read Other Articles In Article (Archive)