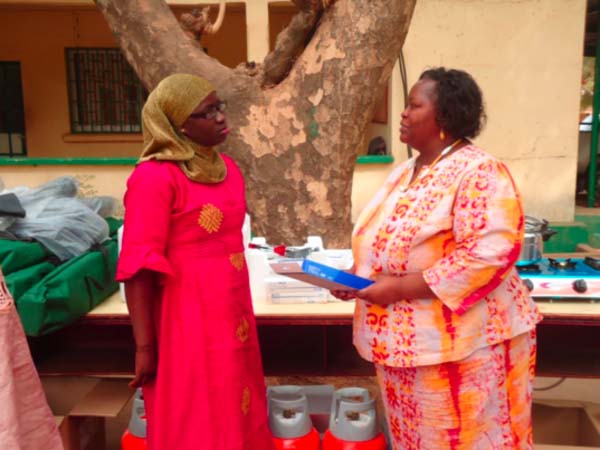 Madam Isatou Yabo-Manneh, a staff of the Ministry of Agriculture, has stated that the Ministry of Agriculture (MOA), has been committed to a sustained vaccination strategy for five consecutive years to control cattle diseases in The Gambia.
Madam Yabo-Manneh was speaking during the handing-over of CBPP campaign materials and equipment by FAO to the department of Livestock Services in Abuko recently.
According to her, following the confirmation of the outbreak and cognizant of the significant negative impact it could have on the national economy, the MOA embarked on successive vaccination campaigns in 2013 and 2014.
The Government of The Gambia and partners in recognition of the impact of CBPP disease on food security continues to show its commitment to the control of CBPP by funding the third vaccination campaign this year, she said.
The FAO is also putting its weight behind the Ministry of Agriculture to ensure the nationwide mass vaccination campaign is successfully conducted, she added.
The required quantity of vaccine is being provided by the FAO, as well as supplies, equipment and payment of daily sustenance allowances for vaccination team members, she said.
"We witnessed another handing-over of campaign materials and equipment by FAO to DLS for the 2015 campaign," she stated.
The materials and equipment are highly needed for the smooth implementation of the campaign, Madam Yabo-Manneh said.
According to her, she was happy to report that significant progress has been registered so far in the implementation of CBPP control measures since the confirmation of the disease in the country.
The two successive campaigns have registered significant success by averting the potential risk of losing about 40-50 per cent of the country's national cattle herd to the disease, she noted.
However, she noted, there is no room for complacency since "there are reports of few clinical cases of the disease" within the country's native cattle population.
In this regard, she went on, the Government of The Gambia through the office of the Minister of Agriculture declared a national Animal Health Emergency on 8 November 2012.
The Food and Agriculture organization, she continued, in response to an official request from the Ministry of Agriculture for assistance in curbing the disease, fielded a rapid deployment team to The Gambia.
She expressed her profound gratitude to FAO for the support through the Technical Cooperation Programme (TCP) and, in collaboration with The Gambia, funded two endeavours to conduct mass vaccination campaign for at least 5 years and beyond until when the causative agent is serologically proven to be absent from the country's cattle population.
She was grateful to the government, Gambian farmers and FAO for the positive response to their request for emergency support to complement the ongoing efforts of the Government to contain the CBPP outbreak.
Read Other Articles In Article (Archive)