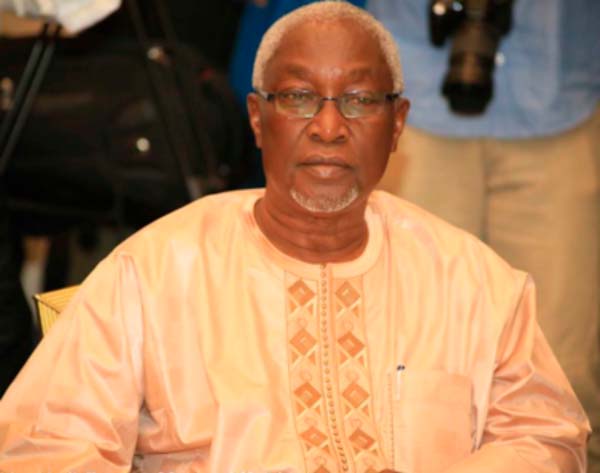 Hon. Omar A. Jallow, The Gambia's Agriculture Minister, has assured farmers of the timely provision of affordable seeds and fertilizer.

The Agriculture Minister made the remarks during his recent countrywide familiarisation tour, accompanied by his permanent secretary Sait Drammeh and project directors under the Ministry of Agriculture.
He said to make the plan a reality, he had discussed with President Barrow the possibilities of supplying seeds and fertilizer before the rains start.
He further said the Agriculture Ministry would prioritize the reactivation of defunct Cooperative Societies, which, he said, he headed before becoming Agriculture Minister before the end of the PPP regime.
Jallow accused the Jammeh led APRC Government of killing agriculture during their 22 year rule, pointing out that seeds and fertilizer were not constraints to farmers during the PPP thirty-year ruled.
He added that Gambian farmers know about "back-way syndrome" as occurred during the APRC regime, but that was not as common during the PPP era.
Minister Jallow said, "If we want farmers to have peace and get what they want, the cooperatives that were ruined by the former government must be revived."
According to him, the new government intends to invest in good groundnut seeds, rice and bring back cotton production, horticultural and gardening.
He further stated that the government wants to make agriculture all-year round, and commercialize agriculture.
In this case, he added, farmers with huge land areas would be supported with seeds and machinery, such as tractors, through partnership.
In Kerewan, the regional administrative area of North Bank Region (NBR), Hon. Jallow said Adama Barrow's Government is interested in making farming a year-round activity.
He said they are servants of the people and that they assumed public office to serve and not for the people to be their servants.
"There must not be President's or Ministers' farm, where the people will abandon their farms to work for such public officers," he said.
Hon. Jallow also inaugurated a newly-constructed Kerewan Market funded by IFAD project during his tour.
Read Other Articles In Article (Archive)