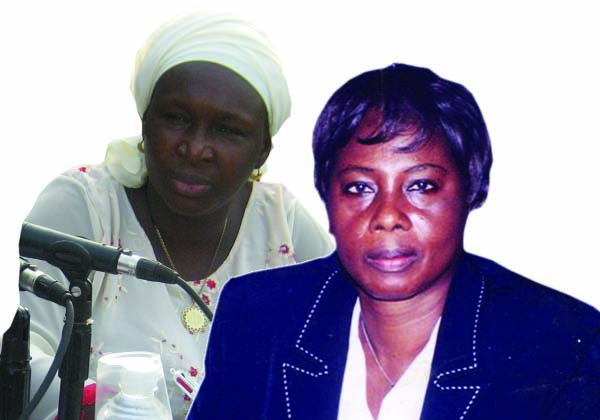 Dr. Isatou Touray, Executive Director of Gamcotrap, yesterday told the court that Gamcotrap's agreement with Yalocamba Solidaridad of Spain was to sensitise women circumcisers to abandon the practice of FGM and to protect the girl-child.
Dr Touray was continuing his defence testimony in the trial involving her and Amie Bojang-Sisoho, program co-ordinator of Gamcotrap, at the Banjul Magistrates' Court before acting-Principal Magistrate Alagba.
The two women's rights activists were alleged to have, in 2009 in Banjul and diverse places in The Gambia, jointly stole 30,000 Euros being money provided by the YALOCAMBA SOLIDARIDAD of Spain to Gamcotrap.
Continuing her testimony, Dr.Touray told the court that she and her team used the same Gamcotrap computers to prepared ID "A".
She said that exhibit B was the document that was submitted by Suci from YOLOCAMB SOLIDARIDAD in Spain.
"Gamcotrap had the record of Suci's visit to The Gambia. This was when the Yolocamba Solidaridad team visited The Gambia from January 29 to 6 February 2009," Dr Touray added.
She said exhibit B9 was a binding document between Gamcotrap and Yolocamba Solidaridad, adding that after it was prepared they shared among the staff and a copy was given to Suci.
At that juncture, defence counsel Amie A.A. Bensounda applied to tender the document in evidence, which was admitted as exhibit B10.
She said the second document was the appraisal report, when they visited Gamcotrap project sites together with Suci at the villages of Brikama-Ba and Koina.
Dr Touray said Gamcotrap prepared this appraisal report in February 2009, when they came from visiting their project sites, and the said appraisal report was also tendered in evidence as an exhibit.
She said the other documents were the minutes of their meetings with Suci, adding that there was no agreement between Gamcotrap and Yolocamba about micro finance.
 "It's even reflected on our activities that micro finance was not part of the project agreement," she continued.
"Gamcotrap had agreement with Yolocamba to sensitise women circumcisers in the community in order for them to abandon the practice of FGM and protect the girl-child," Dr. Touray told the court.
The case at that juncture was adjourned till 9th August 2011.
Read Other Articles In Article (Archive)