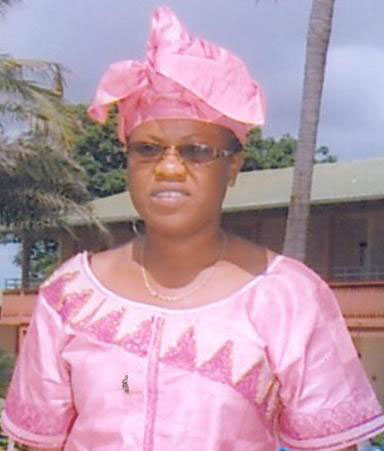 All preparations are in the final stage as the Africa Travel Association (ATA) with the 35th annual congress of the association expected to convene in the Gambian capital city of Banjul in May 2010. The congress will be held from 17 to 20 May, with the aim, among others, of offering travel professionals attending the opportunity to sample the Gambia's renowned tourism industry and wonderful hospitality products.
Delivering a speech at the Kairaba Beach Hotel recently, Hon Fatou Mass Jobe, Minister of Tourism and Culture, said "tourism is everybody's business and best practice in successful tourism management dictates that we work as a team." She noted that the team spirit has been the key element in the Gambia's tourism and culture sector. "It is my pleasure to announce that The Gambia will be proud to host the 35th ATA Congress. In terms of destination hospitality, I have no doubt my friends in the hospitality industry will all brace up for this great event in terms of service standards."
Madam Jobe highlighted some of the benefits of hosting the ATA congress, noting that "the congress will accord us great visibility in the international arena." The Tourism Minister went on to revealed that The Gambia is on the lips of all African countries, and that all roads will lead to Banjul come May 2010. Most importantly, "the ATA event will avail us great economic benefits and I am sure friends from the hospitality industry are very much aware of this, not to mention the trickle down effects." The Tourism Minister added that tourism in the Smiling Coast has come a long way, since its humble beginnings in the early 60s. Today, I can say for certain that the Smiling Coast is a mature destination. She added that the destination has a world-class tourism product and trendy resort facilities ranging from the award-winning eco-tourism resorts of Makasutu to upscale resort facilities such as the Coco Ocean and branded hotels such as the Sheraton. "These facilities will be the proud hosts of the 35th ATA Congress and the smiling people of the Gambia will join forces to present all our unique qualities," she declared.
According to Fatou Mass Jobe, these qualities have, no doubt, been well recognized the world over, and that "the great personalities present have been the engine and the motor for reinforcing the true spirit of the Smiling Coast." The Tourism Minister appealed to her colleagues and "worthy members of the business fraternity to give us all the support in terms of moral support and more so financial." "Above all, hosting this great event will accord us the opportunity to showcase and highlight the best of the Smiling Coast to our invited guest and the world at large," she further noted. Madam Jobe, therefore, called on the various hotel managers and all service providers to be prepared to ensure total guest satisfaction for the various guests attending the ATA Congress.
Read Other Articles In Article (Archive)