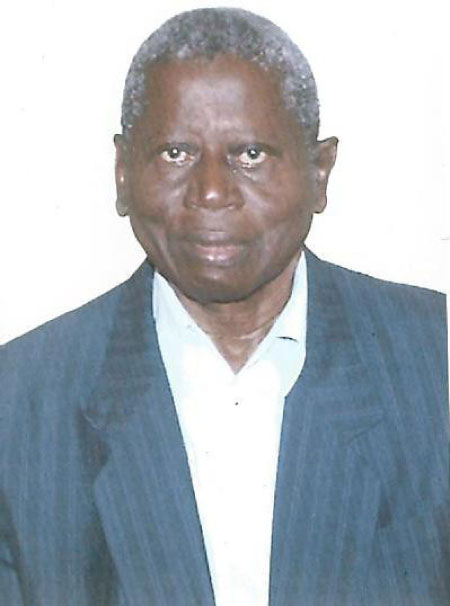 Alhagie Omar Sey, a football veteran in The Gambia with versed knowledge of the game worldwide, has said the African continent has a chance to present someone as a candidate for FIFA presidency following Sepp Blatter's resignation earlier this month.
Mr Sey, who was speaking to reporters yesterday at his residence, added that attempting to lure the post in 2002 and not succeeding does not mean Africa should not give it a try again.
Africa had a respectable number of votes when they contested the FIFA presidency in 2002, he added, saying that long-serving CAF President Issa Hayatou would be "a very good candidate".
"We cannot be isolated as this is give and take; we therefore have to approach the other federations," he said.
Europe would be told to talk to Africa if they really want to eliminate all the wrong things in FIFA, he said, adding: "We will work with them if they can accept our candidate."
He also remarked that Blatter will be involved in the search for a new candidate in his own right but will not impose anyone.
Furthermore, he noted, Blatter has been in FIFA longer than all officials there, and has been in football before all of them, he pointed out.
"We have people who can do it," Sey said, adding: "There is no reason that Africa should not try leading FIFA despite having attempted and failed."
There are others around Hayatou who could as well be FIFA candidates, he further said, pointing out that CAF has to step up to show they are a real player in the selection of candidates and in the election of somebody who has the interest of FIFA as a whole but of the particular interest of Africa on his/her agenda.
The former Gambia Football Federation president also said CAF should be very watchful, and as well should sit down, plan and strategize.
Mr Sey said he had made this proposal to CAF President because in the final analysis most of this is against Africa.
"The strides we have made are huge and we do not want to see these reversed," he said. "People of like minds and thinking should come together so that we can put up a candidate who will continue to stand for and support the interest of Africa."
To move FIFA forward Africa remains a major player, Mr Sey pointed out, saying the leadership of CAF is aware of and ready to ensure the right thing happens at the world football body.
"Africa will not relax until they plan and strategize to have a candidate that will support and have on his agenda the interest of CAF equally as any other confederation," he said.
He added that Africa needs a person who will not be standing there just to highlight the negatives about Africa or condescend on issues of Africa, as that era has past.
Mr Sey clarified that Blatter alone was not responsible for football developments in Africa though he facilitated it.
He said he would only worry about FIFA in its totality, but Africa has position and will defend itself at all times.
He was not surprised at Blatter stepping down as FIFA president he also said: "This is typical Blatter - he is a very strong personality who is very committed to football.
"Anybody who knows Blatter will not be surprised to see him go after the vote. He has been under pressure for 20 years election after election but never quit," he observed, adding: "It was everybody's belief that he would go before the election but he did not go – this is typical Blatter who does not surrender under pressure; he does his things at his own chosen time for good or for bad."
Mr Sey said he had not spoken to Blatter and could not tell why he decided to quit.
"But by guess and estimation Blatter stepped down for the good of football and FIFA so they can find somebody they believe can do a better job than him, after he had been endorsed by congress to run for a fifth term," the Gambian football veteran reasoned.
More of Omar Sey's comments on Blatter and FIFA in our subsequent editions.
Read Other Articles In Article (Archive)