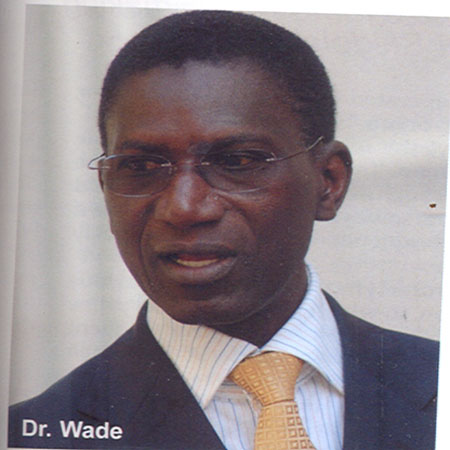 Preparations are in high gear for the African Development Bank (AFDB) Group's annual meeting which is coming up in Dakar, Senegal in May 2009.
Speaking with Annual Meetings Daily in WashingtonDC, a leading official of the bank, Dr. Magatte Wade, disclosed that the Dakar meeting offers a "real opportunity for leading economists from Africa and all over the world and other key players in the economic sector to come together and rub minds on issues affecting member countries' economies."
Revealing that over 15,000 experts from various fields would be involved with the meeting, Dr. Wade, noted that as a leading institution, the AFDB has the expertise and knowledge and generates uncommon insight into African developmental issues.
According to Dr. Wade, because of the AFDB's profound experience in handling financial issues on the continent, it had become a reference point for similar regional bank groupings all over the world.
He stated that the bank is leaving no stone unturned to ensure that its meeting in Dakar enters into the record books as one of the best ever held by the leading African institution.
Meanwhile, Dr. Wade has confirmed that the AFDB President, Dr. Kaberuka's meeting with the international media in Tunisia recently which dwelt on the global financial crisis and its likely impact on Africa's economy would be followed up by another meeting that the President would have with African officials to further examine the global financial crisis.
He explained that President Kaberuka had already set up an internal committee to study the crisis and its potential impact on the continent.
Read Other Articles In Article (Archive)