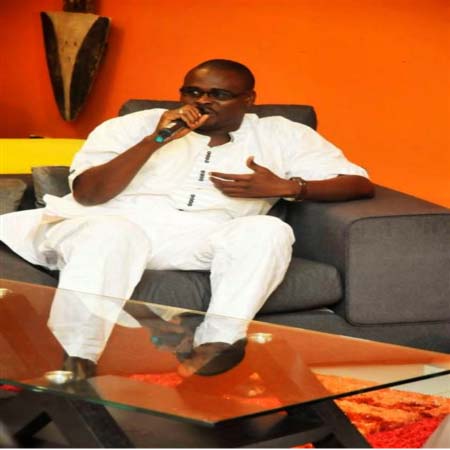 Modou Musa Ceesay, a Gambian actor, has denied media reports that he had absconded in the United States of America, after a failed attempt to take part in this year's 17th Edition of the World Championship of Performing Arts (WCOPA), held in Hollywood, California.
Ceesay, who was supposed to be in the US for two weeks, for WCOPA's 17th edition, since he left in July this year, is reportedly not yet back in the country.
"I was in touch with Gambian producer Pa Ousman, who wants to do a production with me. So I am working on that. I'm also working with the Gambian community in Minnesota to premier the 'Hand of Faith' movie. When I am done, I will surely find my way home," the Gambian comedian said in an email sent to The Point.
Modou Musa said he was now staying in Minnesota.
WCOPA is an international competition that is out to discover the best aspiring performing artists worldwide.
"It is held annually in Hollywood. A district in the city of Los Angeles that has become famous as the cradle of the American film industry," he said.
Modou Musa disclosed that he received no financial support from the National Centre for Art and Culture.
"I applied to take part in the WCOPA competition and sent them my profile, with all the movies I acted. They accepted me, but said I have to pay for my trip, accommodation and feeding. So I wrote a letter to the President, requesting for sponsorship and he agreed to support me," Modou Musa disclosed.
"He offered me $4,850. From that amount, I paid $2,833 to DJ Lil Sisqo of 2Rays Syndicate, because he was responsible for facilitating the trip. The rest of the money I used to buy the flight ticket to Washington," said the Gambian actor.
According to him, upon arriving in Washington, he contacted DJ Lil Sisqo, who was expected to accompany him to Hollywood.
"He lives in Norway and, unfortunately, he told me that he could not make it to the US. How can I go to Hollywood without the agent I paid money to?" the popular actor asked.
"I decided to lobby for contacts within the USA. Meanwhile, Hollywood assured me of a place next year.''
Read Other Articles In Article (Archive)