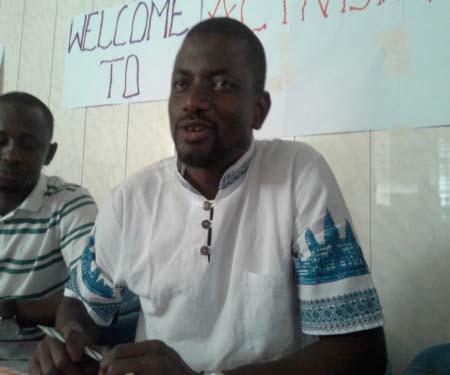 Muhammed Lamin Saidykhan, national coordinator of Activista-The Gambia, has said the broader aim of the organisation is to empower and enable young people to actively participate in decision making and political process that affect their lives.
"So in our endeavour to deliver this key mandate of the network, we annually hold Activista Training of Trainers (TOT).This is a forum where we train young volunteers from different networks of Activista in all regions as well as affiliate members and school networks," he said.
Mr Saidykhan was speaking during the opening of a five-day ToT of Activista members on horizontal learning process, movement building, campaigning and social media.
The training that brought together 35 youths from across the country was aimed enhancing the attitude and mindset of participants to enable them effectively contribute to national development.
"This year, we have expanded our scope of engagement and included young people from the different areas of ActionAid engagement," he explained.
At the end of the training, the participants are expected to be equipped with information and knowledge to enable them positively transform their society.
"We expect the participants to apply the knowledge gained from this training and use the skills effectively in contributing immensely to the development of our country, The Gambia," Mr Saidykhan said.
"Sharing and learning from each other is very important in our development process as young people."
He hailed Activista International and ActionAid for their support to the young people of the country, saying if it were not for their support it would have been difficult for young people of The Gambia to benefit from such training.
Abdoulie Krubally, treasurer of Banjul Youth Committee, said the TOT is very useful to the development of young people while calling on the participants to take full advantage of the training to learn new skills and knowledge.
Mahtarr Njai, administrative director of Banjul City Council, explained that horizontal learning is a simple transfer of knowledge from one person to the other.
"As youth, your value and role in society is very important; that is why it is important for you to have such training.This will be very useful to you and your contribution to the socio-economic development of The Gambia," he said.
Read Other Articles In Article (Archive)