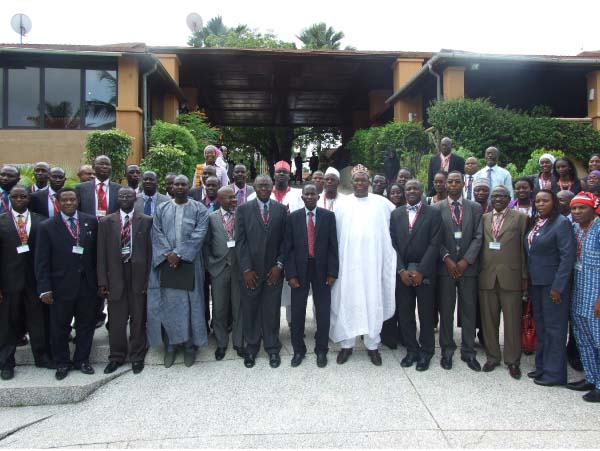 The Inter-Governmental Action Group Against Money Laundering in West Africa (GIABA) yesterday started a two-day intensive workshop, to edify this time round accountants, on preventing and reducing money laundering and terrorist financing in the exercise of their duties and functions.
Held at the Kairaba Beach Hotel in Senegambia, the regional workshopon Anti-Money Laundering and Counter Financing of Terrorism (AML/CFT) for Accountants, brought together accounting professionals from anglophone countries in West Africa to capacitate them on money laundering and financial crimes.
"Let me therefore begin by stating the obvious that accountants perform a range of activities, including financial and tax advice; creation of corporate vehicles or other complex legal arrangements such as trusts; buying or selling of property and performing of financial transactions, which make them attractive to and potentially vulnerable to criminals," GIABA Director General Dr Abdullahi Shehu stated in his keynote address at the workshop.
There is need to highlight that the laundering of money helps criminals to avoid prosecutions and evade tax or hide their wealth, he said, adding that accountant's expertise, if provided to criminals, enables them to legitimize their illegal funds through a complex process commonly known as money laundering.
"Thus, within the AML/CFT parlance, accountants and other professionals who provide such services that provide a veil to disguise and conceal proceeds of criminal activities into legitimate wealth are regarded as 'gatekeepers'," Dr Shehu noted.
"It is therefore critical that accountants and accounting professionals are aware of these risks, and thus, are required to exercise due diligence and consistently monitor transactions of their clients to ensure accurate and meaningful disclosures of suspicion of illegal activity."
Money laundering and the financing of terrorism are financial crimes with economic effects, he also noted, saying they can threaten the stability of a country's financial sector or undermine its political stability and development.
Disclosing that worldwide estimates of the amount of money laundered annually range between US$700 billion and US$1.8 trillion, about 5% of the world's GDP, the GIABA DG says action to prevent and combat money laundering and the financing of terrorism responds not only to a moral imperative, but also to an economic need.
In his remarks on the occasion, The Gambia's Central Bank Governor Amadou Colley says money laundering is simply the process of making the proceeds of crime to appear to have legitimate origin.
"In the past, money laundering was mainly associated with trafficking in drugs. Today, the designated categories of offences are numerous and include, among others, sexual exploitation, trafficking in human beings, corruption and bribery, fraud, currency counterfeiting, and most recently tax evasion," he said.
A number of professions are inadvertently linked to the risk posed by money laundering and terrorism financing, he noted: "Prominent among these are accountants, lawyers, dealers in precious stones and metals, etc."
Speaking about the significant efforts The Gambia has made at beefing up its machinery to combat the social evils of money laundering and terrorism financing, Governor Colley said: "In particular, the Anti-Money Laundering and Combating of Financial Terrorism Act was enacted in 2012. This was to address the shortcomings identified in the Money Laundering Act 2003 and the Anti-Terrorism Act 2002 based on the Mutual Evaluation (on-site visit) conducted on The Gambia in 2008.This paved the way for the inauguration of the FIU Board in February 2013.
"Plans are now at an advanced stage for the full independence of the FIU [Financial Intelligence Unit] as soon as the newly appointed Director of the FIU resumes duty."
Despite these positive developments, the CBG governor states, the AML/CFT regime is still grappling with some challenges which include the need to prepare a national AML/CFT strategy, with GIABA's assistance; and the limited coverage of reporting entities.
He however said that as daunting as these challenges are, "We are optimistic that they will be resolved to fast track the realization of the overall objective of reducing crimes of money laundering and terrorism financing to its barest minimum".
In congratulating GIABA for the training they provided to accountants, the Secretary General of the Association of Accountancy Bodies in West Africa (ABWA), Margaret I. Unubun, stated:"ABWA remains committed to any noble cause that re-emphasizes the inextricable relationship between our collective regional value systems and the overall level of economic growth and development of our region."
GIABA National Correspondent Essa A.K. Drammeh, who is also the Director of Financing Supervision at the Central Bank of The Gambia,in his welcoming remarks, profoundlycommended GIABA for "the continuous support to The Gambia" and, by extension, West Africa in respect of anti-money laundering and combating financial crimes.
Read Other Articles In Article (Archive)