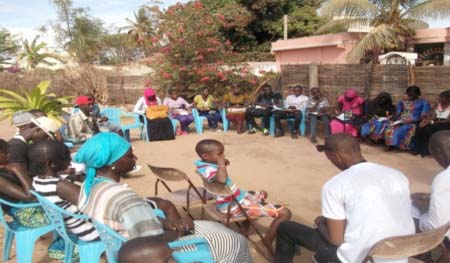 Abraxas Job Placement Training Centre on Saturday held the second edition of its youth forum aimed at enlightening youths on job creation and self-employment.
The centre is a non-profit organisation that provides opportunities for young people to improve their employment prospects.
The second edition of the youth forum took place at the centre's office at the Traffic Lights, and was attended by students from various schools, both junior and tertiary levels.
Officials said the forum sought to initiate avenues aimed at increasing the participation of young people in employment creation.
Speaking on the occasion, Kebba Tamba, a customer care trainer at Abraxas, said youths of today needed direction on their career path, and the schools, homes and teachers alone "could not do that".
"This is why Abraxas training centre came up with an initiative to train and enlighten the youths so that they can be self-empowered."
According to Mr Tamba, such initiative is important because "most people would not try to learn something that can earn them a living, but they instead sit and want the government to create jobs for them".
He said the government cannot create jobs for everybody; what it is doing is to create the enabling environment for people to create jobs for themselves and others.
"Every individual is gifted with a talent; you can only realise that talent by doing something," he added.
Mr Tamba urged youths to learn skills that can earn them a living, so as to be self-dependent.
Papa B, a retired teacher and one of the initiators of the forum, said in Africa, people always talk about empowering women.
"Anyone who does not empower him/herself cannot empower someone else," he said, adding that statistics have it that 46 per cent of the Gambia's population is unemployed.
"Half of this unemployment is caused by youths themselves," he said. 
"Youths should not rely on the government to create jobs for them; they should create jobs for themselves."
Read Other Articles In Article (Archive)