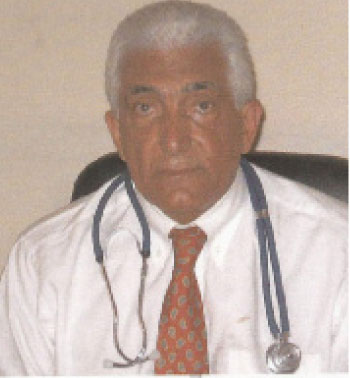 Abstinence, be faithful, use a condom
What is World AIDS Day?
World AIDS Day is held on 1st December each year and is an opportunity for people worldwide to unite in the fight against HIV, show their support for people living with HIV and to commemorate people who have died. World AIDS Day was the first ever global health day and the first one was held in 1988.
Why is World AIDS Day important?
Around 100,000 are currently living with HIV in the UK and globally an estimated 34 million people have HIV. More than 25 million people between 1981 and 2007 have died from the virus, making it one of the most destructive pandemics in history.
Today, many scientific advances have been made in HIV treatment, there are laws to protect people living with HIV and we understand so much more about the condition. But despite this, people do not know the facts about how to protect themselves and others from HIV, and stigma and discrimination remain a reality for many people living with HIV. World AIDS Day is important as it reminds the public and Government that HIV has not gone away - there is still a vital need to raise money, increase awareness, fight prejudice and improve education.
What should I do on World AIDS Day?
World AIDS Day is an opportunity for you to learn the facts about HIV and put your knowledge into action. Find out how much you know by taking our online quiz: Are you HIV aware? Test your knowledge and awareness by taking the quiz and act aware by passing the quiz on and sharing it with your friends on Twitter and Face book.
If you understand how HIV is transmitted, how it can be prevented, and the reality of living with HIV today – you can use this knowledge to take care of your own health and the health of others, and ensure you treat everyone living with HIV fairly, and with respect and understanding. Click here to find out the facts.
You can also show your support for people living with HIV on World AIDS Day by wearing a red ribbon, the international symbol of HIV awareness and support.
World AIDS Day is also a great opportunity to raise money for NAT (National AIDS Trust) and show your support for people living with HIV. If you feel inspired to hold an event, bake sale or simply sell red ribbons, click here to get started. If you'd like to see what other events are taking place - click here and find out more.
But what about after World AIDS Day?
Although World AIDS Day is a great opportunity to get the public talking about HIV and fundraiser, we need to remember the importance of raising awareness of HIV all year round. That's why NAT has launched HIV aware - a fun, interactive website which provides all the information everyone should know about HIV. Why not use what you have learnt on World AIDS Day to Act Aware throughout the year and remember, you can fund raise at any time of year too — NAT is always here to give you suggestions and ideas.
HIV/AIDS in Africa
HIV/AIDS is a major public health concern and cause of death in many parts of Africa. Although the continent is home to about 15.2 percent of the world's population,[1] Sub-Saharan Africa alone accounted for an estimated 69 percent of all people living with HIV[2] and 70 percent of all AIDS deaths in 2011.
Countries in North Africa and the Horn of Africa have significantly lower prevalence rates, as their populations typically engage in fewer high-risk cultural patterns that have been implicated in the virus's spread in Sub-Saharan Africa.Southern Africa is the worst affected region on the continent. As of 2011, HIV has infected at least 10 percent of the population in Botswana, Lesotho, Malawi, Mozambique, Namibia, South Africa, Swaziland, Zambia, and Zimbabwe.
In response, a number of initiatives have been launched in various parts of the continent to educate the public on HIV/AIDS. Among these are combination prevention programmed, considered to be the most effective initiative, the abstinence, be faithful, use a condom campaign, and the Desmond Tutu HIV Foundation's outreach programs.
According to a 2013 special report issued by the Joint United Nations Programme on HIV/AIDS (UNSAID), the number of HIV positive people in Africa receiving anti-retro viral treatment in 2012 was over seven times the number receiving treatment in 2005, "with nearly 1 million added in the last year alone".[8][9]:page: 15 The number of AIDS-related deaths in Sub-Saharan Africa in 2011 was 33 percent less than the number in 2005. The number of new HIV infections in Sub-Saharan Africa in 2011 was 25 percent less than the number in 2001.
The earliest known cases of human HIV infection have been linked to western equatorial Africa, probably in southeast Cameroon where groups of the central common chimpanzee live.
Analyses revealed that all HIV-1 strains known to infect humans, including HIV-1 groups M, N, and O, were closely related to just one of these SIVcpz lineages: that found in P. t. troglodytes [the central common chimpanzee]." The disease is associated with the preparation for human consumption of flesh from freshly killed chimpanzees.
Current hypotheses also include that, once the virus jumped from chimpanzees or other apes to humans, the colonial medical practices of the 20th century helped HIV become established in human populations by 1930.
Researchers believe HIV was gradually spread by river travel. All the rivers in Cameroon run into the Songhai River, which joins the Congo running past Kinshasa in the Democratic Republic of the Congo. Trade along the rivers could have spread the virus, which built up slowly in the human population.
By the 1960s, about 2,000 people in Africa may have had HIV, including people in Kinshasa whose tissue samples from 1959 and 1960 have been preserved and studied retrospectively.The first epidemic of HIV/AIDS is believed to have occurred in Kinshasa in the 1970s, signaled by a surge in opportunistic infections such as meningitis.
Abstinence, be faithful, use a condom
The abstinence, be faithful, use a condom (ABC) strategy to prevent HIV infection promotes safer sexual behavior and emphasizes the need for fidelity, fewer sexual partners, and a later age of sexual debut. The implementation of ABC differs among those who use it. For example, the President's Emergency Plan for AIDS Relief has focused more on abstinence and fidelity than condoms[20] while Uganda has had a more balanced approach to the three elements.
The effectiveness of ABC is controversial. At the 16th International AIDS Conference in 2006, African countries gave the strategy mixed reviews. In Botswana, much of the ABC message was getting through, but it was not making much of a difference. A program called Total Community Mobilization sent 450 AIDS counselors door-to-door, giving prevention advice, urging HIV testing and referring infected people to treatment. People who had talked to the counselors were twice as likely to mention abstinence and three times as likely to mention condom use when asked to describe ways to avoid infection. However, they were no more likely than the counseled to mention being faithful as a good strategy. The people who had been counseled were also twice as likely to have been tested for HIV in the previous year, and to have discussed that possibility with a sex partner. However, they were just as likely to have a partner outside marriage as the people who had not gotten a visit from a counselor, and they were no more likely to be using a condom in those liaisons.
Preventing HIV transmission from pregnant women to children
The Joint United Nations Programmed on HIV/AIDS reported that the following sixteen African nations in 2012 "ensured that more than three-quarters of pregnant women living with HIV receive antiretroviral medicine to prevent transmission to their child": Botswana, Gabon, Gambia, Ghana, Mauritius, Mozambique, Namibia, Rwanda, São Tomé and Principe, Seychelles, Sierra Leone, South Africa, Swaziland, Tanzania, Zambia and Zimbabwe.
Causes and spread
Behavioral factors
High-risk behavioral patterns have been cited as being largely responsible for the significantly greater spread of HIV/AIDS in Sub-Saharan Africa than in other parts of the world. Chief among these are the traditionally liberal attitudes espoused by many communities inhabiting the subcontinent toward multiple sexual partners and pre-marital and outside marriage sexual activity.
Raising Awareness on International AIDS Day
World AIDS Day establishes an opportunity for people around the world to stand up, unite and fight against HIV. Resources and programs provide the opportunity for awareness, testing and prevention methods to be shared widely on this day.
Around 1.2 million people are currently living with HIV in the United States and globally an estimated 34 million people have HIV. More than 25 million people between 1981 and 2007 have died from the virus, making it one of the most destructive pandemics in history.
On World AIDS day we pay tribute to the millions of people living with HIV/AIDS in the United States and around the world, and remember those who lost the fight to the disease. HIV testing can save lives. Through continued commitment to worldwide research and prevention efforts, we can achieve the goal of an AIDS-free generation and prevent transmission of the virus to millions of people.
This year's theme (as is true for each World AIDS Day between 2011-2015) is "Getting to Zero." The theme highlights the promise of new research and prevention efforts that help stop the spread of HIV with the goal of reaching a world with zero new HIV infections and zero AIDS -related deaths. Recent numbers from the Centers for Disease Control and Prevention (CDC) reveal young people between the ages of 13 and 24 represent more than a quarter of new HIV infections each year.
For further information visit the website of UN, NAS (National Aids Secretariat), UN office in the Gambia, Hands on Care in Birkama and all the Governments Hospitals throughout the country, number of NGOs andprivate clinics. You can also send email to azadehhassan@yahoo.co.uk, or text to 002207774469.
Read Other Articles In Article (Archive)