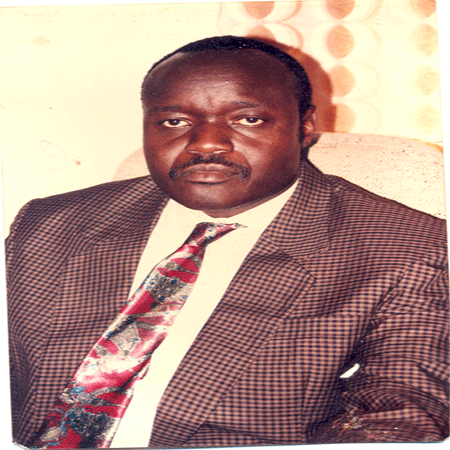 Popular candidate for the forthcoming Gambia National Olympic Committee's Presidential election Abdoulie Touray is hopeful of winning the battle against fellow contender Momodou Dibba as the race for the position intensifies.
Mr Touray recently showed interest in contesting for the vacant position of the GNOC Presidency after he was nominated by some sports associations across the country under the umbrella body of the National Sports Associations Union.
Touray, who has accumulated a wealth of experience at the GNOC over the last 20 years serving as its Secretary General, said yesterday in an interview with Pointsport at his office on Garba Jahumpa Road in Bakau: "Naturally, I am a potential candidate with a lot of exposure at the GNOC level. I have been exposed to working at the GNOC, knowing how national Olympic committee should operate, and having got a massive 20-year experience at the international level. So I believe that we have a team that can achieve success."
Touray, who is currently the President of the Gambia Cycling Association, said he was approached by a good number of associations for the GNOC vacant post and after reflecting on it, he decided to consider the move given the fact that "it is a significant" part of his life.
"It is a good vehicle for the development of mankind and I thought I can share that expertise and experience with society at large, especially the younger generation, which is why I decided to accept the challenge to run for the position," Touray, fondly called Baks, said.
The founder and the chairman of Sahel Group also said: "My experience at the GNOC as the Secretary General for the best part of over 20 years will serve as an added advantage in my quest to win the presidency."
Appointed by Gambian leader President Jammeh to serve as the chairman of governing council of the University of The Gambia from 2003 to 2007, Touray said he also has a series of plans to implement if elected as the GNOC President. One of which, he noted, is to involve all stakeholders in the GNOC's endeavours to achieve positive results and successful stories for the Committee and the nation.
Touray, also served on the Marketing Commission for the Association of National Olympic Committee of the world (ANOCA), said about 15 Olympic sports and 11 non-Olympic sports associations constitute the GNOC.
In the constitution of the GNOC, according to Touray, Olympic sports have 2 votes and non-Olympic sports have only 1. As the election draws closer, most of the members of the Olympic and non-Olympic sports have confirmed their support for Touray, who said he is highly optimistic of winning the position when the GNOC election takes place on October 16, 2010.
Read Other Articles In Article (Archive)