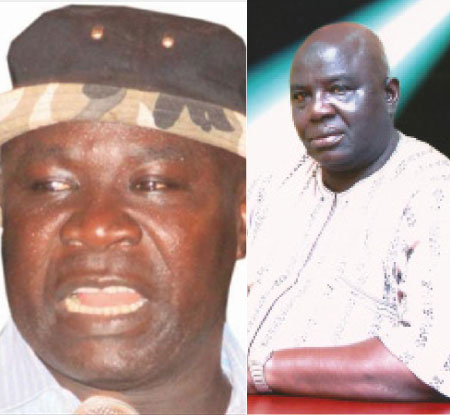 The newly-elected mayors of the Banjul City Council (BCC) and the Kanifing Municipal Council (KMC) have spoken about their plans for the next four years.
Abdoulie Bah, independent candidate, and Yankuba Colley of the APRC, were speaking in an interview with The Point at the weekend.
While Bah puts the drainage system and the collection of garbage in Banjul as one of his main priorities for the capital city, Colley on the other hand emphasized that his plans are with the people of the Kanifing Municipality.
Below we reproduce excerpts from the interview we had with Bah and Colley:
Abdoulie Bah – Mayor, Banjul City Council
My first priorities are to make the drainage system and the ring canals work effectively, and the collection of garbage.
These are three factors that if we get into it, it can help a great deal in minimizing the problem of Banjul. The gutters that are supplying the ring canals are all stagnant and, for the main roads in Banjul, I think it is the responsibility of National Roads Authority (NRA).
We as a council will assist the NRA because the roads are in Banjul, but for the feeder roads, I will do my utmost best to see to it that every year we make two or three feeder roads in Banjul; that is our responsibility.
I am calling on everyone, especially the independent candidates and all those whose intention is to work for Banjul to put all hands on deck. Be it APRC, Independent candidates or even for other parties, let us come together and work for Banjul, because we are Banjulians.
If Banjul is developed, people will not say it is Abdoulie Bah; they will say it is Banjulians. So in the absence of Banjulians, nothing can be successful.
Let me also thank all those who cast their ballots for me during the election.
I will also urge the APRC councillors in Banjul to redouble their efforts as they were doing before. Let them understand that this is their responsibility; let us work collectively hand in hand, because what I believe is that we have a development-oriented leader.
I want the people of Banjul not to see me as an independent candidate, when it comes to the development of Banjul; let them see me as someone who was voted into office to serve as mayor of the city, and nothing else.
Had it not been the call of the people of Banjul, I would not contest the election; but I was called upon and people came out on election day to show that they need me. I, as an individual, cannot do anything in the absence of central government; so we have to work together.
The central government is headed by the President and he is my President too. I am appealing to every individual to come out and work together; that is the message I am sending to all Banjulians.
I would also like to thank the former mayor Samba Faal for accepting his defeat, and call on him to come for us to work together.
It was not me who requested to stand, it was the Banjulians who requested my candidature, but let him (Samba Faal) understand that I am his elder brother, and I contributed towards his life career.
Yankuba Colley – Mayor, Kanifing Municipal Council
You see, I always repeat this to journalists: that my plans are with the people. Because, before the dissolution of the council we already made a five-year development plan that goes with the policies of the government.
We know we are into development of infrastructure, environmental cleansing; we also embarked upon women and youth empowerment; that would continue.
I should thank the electorate within the Kanifing Municipality for having another trust in me. I would also give thanks and praises to the Almighty Allah, who has made everything smooth and possible and to the leadership of the APRC party headed by President Yahya Jammeh, for giving me the opportunity to be the flagbearer to come up as a candidate, which I won very well and I'm very happy with my municipality.
I know they have confidence in me, and I am very happy with them and I know my opponent knows that he would not defeat the strongman of the municipality.
For the past years in office, I am the first mayor to build a high school countrywide, and I am also proud to be the first mayor to build five markets in my municipality, during my term in office.
I am the one who is sponsoring over 700 students within my municipality alone, some of whom we don't even know their parents. I have a lot of things that I can boast of, but I don't do that because I always want people to do it.
Read Other Articles In Article (Archive)