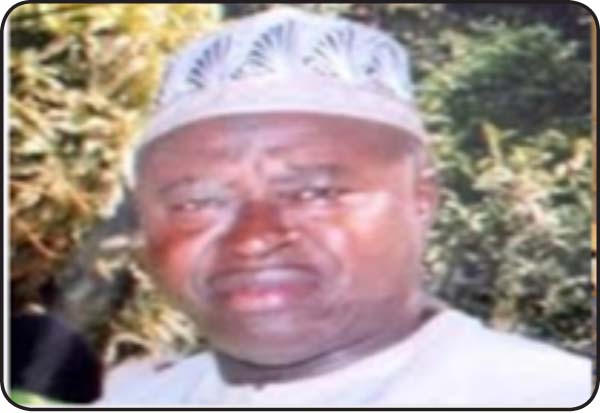 Uncle L.J was more like a father to me. He was such a great human being - so strong, bold, brilliant a rare larger-than-life kind of character - a pillar that supported our whole family! Such a huge loss to our family, friends and the entire country
Honorable Landing Jallow Sonko was an educator prior to joining politics he taught at several schools before he became a career politician and a civil servant. He represented Upper Niumi in the parliament of the first Republic from (1972 to 1994),
He served as a Minister of Local Government and Lands, Minister of Health and also as Minister of Tourism.
Uncle L.J was a devoted Muslim, family man, a community leader who undoubtedly contributed immensely in the development of his community and the Gambia as a whole. No words can describe the way I feel today as I write this tribute.
Back in the mid-1970s, when I first moved in with him and his family, he took me under his wings and raised me like his own child
I have so many good memories with him that I will cherish forever. He has done so much for me and for many people but I just feel that I could not do enough for him, as he left us too soon. You will be much missed... It broke our hearts to lose you but as Allah (SWT) Said in. (Quran Surat Al Baqarah 2:156). Inna Lillahi Wa Inna Ilaihi Rajwoon. To Allah we belong and to Him we shall return
Rest in Peace uncle.
May Allah protect his family, his relatives and loved ones. May Allah help them obey his orders, remain obedient to him, and follow his example and the example of our prophet (PBUH). May Allah grant him his love, grace and his generosity and reward him with the highest place in his Jannat-Ul-Firdaus. May Allah pray upon his Prophet and Messenger Muhammad (PBUH). His family and his companions. All praise due to Allah, the Lord of the universe. Ameen
ALWAYS REMEMBERED
BY Safiatou Jemilla "Meme"-Sonko
Even after life is gone
In our hearts your love remains on
Even after you have left our sight
In our thoughts
Your light shines bright
Even after you are gone
In our memories
You forever live on.
Read Other Articles In Article (Archive)