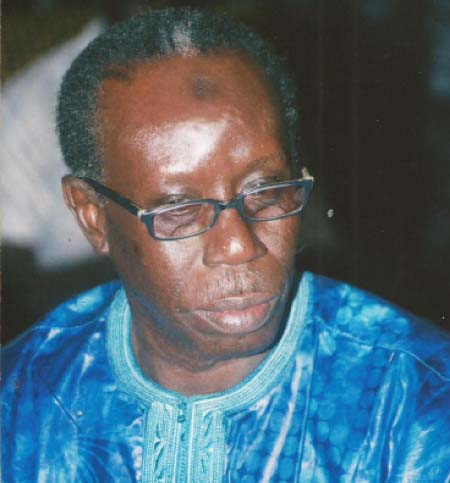 USAID BA NAFAA PROJECT MANAGER,
A CONSULTANT AND FORMER DIRECTOR OF FISHERIES
Mr. Ousman K.L. Drammeh "O" was a repository of many universally desirable and acceptable qualities of an exact gentleman of our modern times. He was tactful, generous, humane, firm and honest in all his dealings with his subordinate officers. Ousman K.L. Drammeh was a most dedicated, impassioned professional who exhibited genuine care and concern for all those with whom he had contact. There are many, many people whose lives he touched. He was extra ordinarily pious.
To emulate "O" would require a combination of the rare qualities he acquired through his sharp sense of observation, tolerance, tact and patience as a consequence of having been self disciplined, self constituted, self educated and self propelled throughout his life time. It therefore behooves upon us to accept the dictum of qualities beyond our imagination as innate gifts from a supreme power.
Ousman K.L. Drammeh- my dear brother and true friend. "O", we lament your departure from our midst in this our transitory world of the unreal to the world of the real and we pray that you be guided by divine mercy and reward.
May his soul rest in perfect peace, AMEN!!!!!!
Dr. Bamba Banja & the Banja Kunda Family
Read Other Articles In Article (Archive)