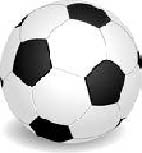 Nine teams, namely New Yundum FC, Mandinary FC, Banjulanding FC, Kombo Kerewan FC, Bijilo FC, Lamin FC, Daranka FC, Jabang FC and Brufut FC, have lined up for the Kombo North District Sports Committee tournament set to start on Friday 3 June 2011 at the Lamin football ground.
New Yundum FC will set the ball rolling when they entertain Banjulanding FC in the opener, according to the chairman of the organising committee, Gibril Jarju, who also doubles as the second vice chairman of the committee.
Jarju said the aim of organising the tournament is to bring together villages within the Kombo North District so as to foster unity and understanding among them.
The tournament has not taken place for almost two decades now, he said, while urging people of the area to abide by the rules during the course of the tournament to bring back the spirit of unity and joy among the youths of the villages.
"This tournament has not be organised for a long time now, that is why we have taken up the challenge to bring it again to offer what we have in terms of talents," he said.
"So let everybody maintain maximum discipline and show respect to the organising committee of the tournament both in and out of the field of play."
Jarju said that at the moment they do not have a sponsor for the tournament, but "we will welcome anybody or associations that want to sponsor the tournament".
Each participating team paid a registration fee of D2,500, and the winner of the tournament will go home with nothing less than D5,000 while the runners-up will walk away with D3,500.
Read Other Articles In Article (Archive)