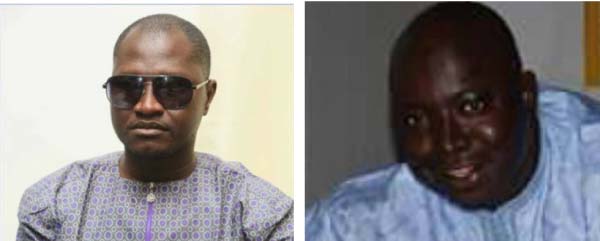 Nine former members of the National Intelligence Agency (NIA) were yesterday arraigned at the Banjul Magistrates' Court and charged with two criminal counts of conspiracy to commit felony and murder.

The accused persons are Yankuba Badjie, former Director General, Louis Gomez, former Deputy Director, Saikou Omar Jeng alias Sir Jeng, former Director of Operations, Haruna Suso, Yusupha Jammeh, Lamin Lang Sanyang, Tamba Masireh, Lamin Darboe and Babucarr Sallah.
According to the particulars of offence in count one, the aforementioned persons on 15 April 2016, at the NIA headquarters, in Banjul, conspired among themselves and took part in the murder of one Solo Sandeng, and thereby committed an offence.
Prosecutors alleged in count two that all the accused persons on 15 April 2016, at the NIA headquarters, in the city of Banjul, jointly murdered one Solo Sandeng, and thereby committed an offence.
All the accused persons denied the charges and were subsequently remanded at the maximum security wing of Mile 2 prison pending their appearance at the High Court in Banjul.
Prior to remanding the accused persons, police prosecutor Sub-Inspector Alpha Badjie, said since the second count is a capital offence, for which the court lacks the jurisdiction to try or hear, he was applying under section 62 of the Criminal Procedure Code (CPC) to transfer the matter to the High Court.
Sub-Inspector Badjie further submitted that since the alleged offences occurred at the same time, he was applying for the matter to be transferred before the superior court.
He added that the accused persons be remanded, pending their appearance before the said court.
Defence counsel Emmanuel E. Chime, who represented Yankuba Badjie and Louis Gomez (1st and 2nd accused), said they would make the necessary applications at the High Court.
The police prosecutor further disclosed to the court that they (the police) received 'Practice Directions' from the Chief Justice that murder cases should be transferred to the high court.
Magistrate Janneh-Njie ruled that for the purpose of convenience, the matter should be transferred to the said court.
All accused persons were held under police custody, and were arraigned after the expiry of the 72 hours as required by law.
Read Other Articles In Article (Archive)