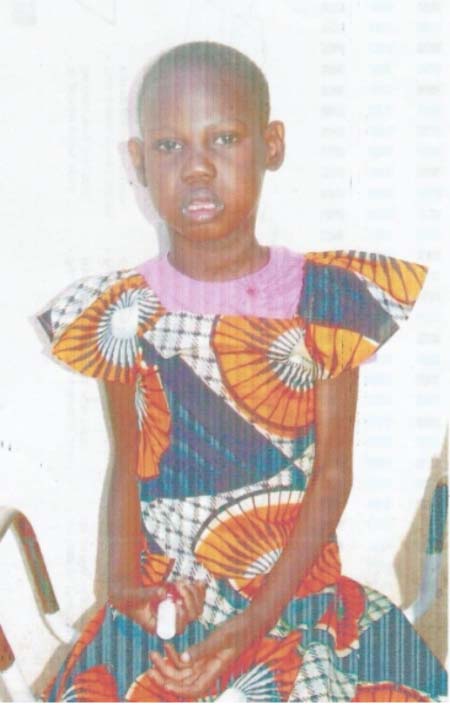 Yassin Kanteh, a seven-year-old girl and a native of Manjai, is seeking assistance to undergo overseas treatment.
According to a medial report issued by the Serekunda Hospital in Kanifing East Layout, Yassin Kanteh was admitted at the hospital with diagnosis of stutus spilepticus and suspected of meningitis.
According to the father, the child had problem talking, which was adversely affecting her schooling, but she is now stable, with less or no convulsion.
In the process, she was treated with antibiotic (Ceftniaxone, Hydrocortisone, Menitol) and it has been suspected that she has damage in the brain secondary to the last problem two years ago, as well as suffering from meningitis and cerebral malaria.
According to her medical report, her treatment calls for a skull C.T scanning, which can be done in Senegal but the father could not afford the cost of it.
Modou Kanteh, father of the patient, said his daughter is also suffering from a heart problem and therefore appeals to the general public, members of the private sector and the government to help them to facilitate an overseas treatment of his daughter.
Anyone willing to help Yassin Kanteh can call her father on the following numbers: (00220) 7899255/ 9910356 or 6910356. 
Read Other Articles In Article (Archive)