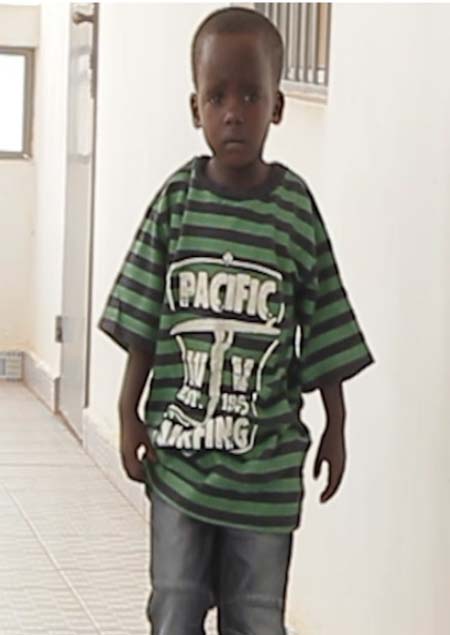 Ebrima Manjang, a 4-year-old boy and resident of Kanifing is in urgent need of help to undergo cardiac surgery overseas, a medical report issued by the Serrekunda General Hospital and signed by Dr Mbemba Drammeh has strongly recommended.
Ebrima presented with history of recurrent chest infection, easy fatigability; dyspnea on excertion, which is relieved by squatting, and was hospitalized 3 years ago on account of pneumonia. This child needs cardiac surgery overseas, according to the medical report dated 8th June 2015.
Fatima Sabally, an aunty to the patient, said the boy is in a critical condition and needs support from both public and private institutions, individuals, and philanthropists to undergo the treatment.
According to her, the family is not financially strong to foot the bill for overseas treatment.
"We are, therefore, appealing for help from the His Excellency the President and Government or from anyone who can help to save the life of this young boy," she strongly appealed.
Anyone willing to help in any form can call the following numbers: (00220) 3103046, 9433913.
Read Other Articles In Article (Archive)