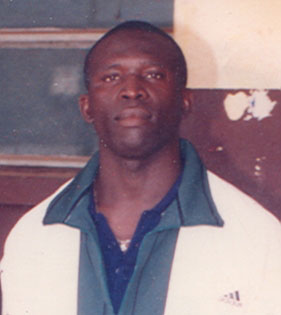 The department of Youth and Sports, National Youth and Sports Councils are set in organizing a youth and sports camp in the summer vacation.
The camp is targeting one hundred youths from across the nation, and intends to engage them on a host of activities ranging from sports, to education and religion at the Independence Stadium in Bakau.
Speaking to journalists in a press conference held at the Independence Stadium on Friday, Pa Suwareh Faye deputy director of sports, revealed that the summer camp will be held in duration of 10 days to kick off from 25 August to 2 September 2012.
Faye said they had sent ten forms to each of the seven regions who should present ten participants at the age 10-15, both boys and girls, while 15 participants will be traced from the ministry, 10 from Child Fund and 5 from the outside.
Mr Faye, however, said the various sporting events to be performed range from football, to basketball, volleyball, tennis, Paralympics, wrestling, site seeing and educational programmes tie and dye. 
He said each participant should pay a fee of D300 with a passport size photo.
The idea is to bring the youths together during the summer, build friendship among them and educate them in key aspects at the end of the camp, he explained.
For his part, Abdoulia Faye of NYC said it is significant to train young ones on vital activities at their early age.
Faye, however, assured parents that their children will be in a proper care during the camp, saying that an ambulance will be set aside for their health aspects.
He added that development cannot take place within the absence of peace, saying that bringing the kids together will help them to fraternize among themselves and have concern and love for one another.
For his part, Suute M. Jawo, deputy director for youths, said the country needs to have creative men and women to help themselves by earning their incomes.
He added that the youths should involve themselves in national development. "Nobody will develop it without the youths," he averred.
Bringing the youths together yearly will help them to learn how to be responsible in the future, he says.
Read Other Articles In Article (Archive)