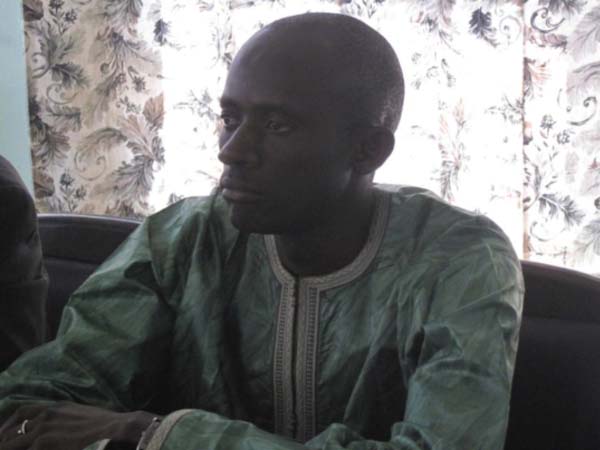 The Ministry of Youth and Sports (MoYS) through its technical arm (the Directorate of Planning and Programmes) yesterday concluded a two-day Coordination Committee Meeting, CCM.
It was held at the President's International Award (PIA) secretariat, and was in line with the new 2015-2019 MoYS strategic plan, which focuses on increasing the strategy of the ministry to deliver the promised mission to the youths.
It also to builds on the legal and regulatory structure and capacity for increased and sustained funding of sports infrastructure and sports for excellence and well-being, as well as to create an environment capable of enhancing youths' employability.
In his remarks at the meeting, Youth and Sports Minister Alieu K. Jammeh described the gathering as part of their quest and desire to put the entire ministry on a firm footing, so that it could continue to meaningfully deliver on its mandate.
"We are here to ensure that we start a process that will consolidate our gains registered so far, and at the same time propel us to greater achievements," he said.
There are numerous interventions and programmes aimed at promoting youth development, he added, and that looking around the ministry and its satellite agencies, one would realise that anything and everything needed to reawaken the consciousness of young men and women of their duties, rights and responsibilities, to both personal and national development, has been put at their disposal.
Through the National Youth Council, National Sports Council, National Youth Service Scheme, National Enterprise Development Initiative, President's International Award and Independence Stadium and Friendship Hostel, they have institutions, policies, programmes and facilities that are intended to instill the values of the dignity of labour, self-reliance, skills acquisition, entrepreneurship and participation in some kind of sports for health, livelihood and pride, he continued.
In the other areas of agriculture, fisheries, education, sexual and reproductive health, distributive trade, environmental sanitation and climate change, they have specifically tailor made programmes targeting youths for their maximum involvement and contribution to development, the minister went on.
Undoubtedly, the country has registered significant milestones that have made it possible for youths' participation in all levels of decision-making to excel in various businesses, to harness their skills in sports, to show creativity in art and music, to develop talents and ignite an increased awareness among the youths through the various educational programmes and activities, Hon. Jammeh further stated.
The country has also shown a huge commitment to all international youth-related charters and programmes, he added, describing The Gambia as one of the first countries that adopted and ratified the African Youth Charter, fondly called the Banjul Charter because it was here in 2006 during the African Union heads of state summit that it was adopted.
However, one major drawback has been a lack of ability to harmonize and coordinate effectively all these programmes, the minister continued, but he was quick to add that within government, the President constituted an 'Inter-Ministerial Coordinating Committee on Youth Development' to allow ministries to pull ideas and resources together for a synergy to take effect.
The rationale of the CCM is to provide an opportunity for the government to engage other stakeholders in a meaningful partnership to develop appropriate interventions and services for youth empowerment, he said.
Minister Jammeh added that as part of this agenda, and to ensure they have the capacities and capabilities, beginning with the entire ministry and all its satellite agencies, they embarked on an introspective assessment of their strengths and weaknesses in order to reposition the Ministry and devise smart intervention programmes.
That exercise made it possible for the development of a first strategic development plan for the Ministry for 2010-2014, he recalled, adding that they have a second one in place for the period 2015-2019.
Moving forward, this new strategic framework would guide all their activities, he announced, as they do not only have a strategy in place just for the sake of it.
A review of the first one revealed a lot of successes registered, but also many gaps in their operations, he said, noting that having in place a strategic plan is important.
It provides clear direction and a coordinated approach to achieving objectives, he concluded.
Ousainou Sarr of ChildFund, on behalf of development partners working with the Ministry of Youth and Sports, said partnership is no more a strategy, but a development tool that partners and people interested in their own development come together to share resources, exchange competencies, as well as best practices that could further improve the lives of people.
Read Other Articles In Article (Archive)