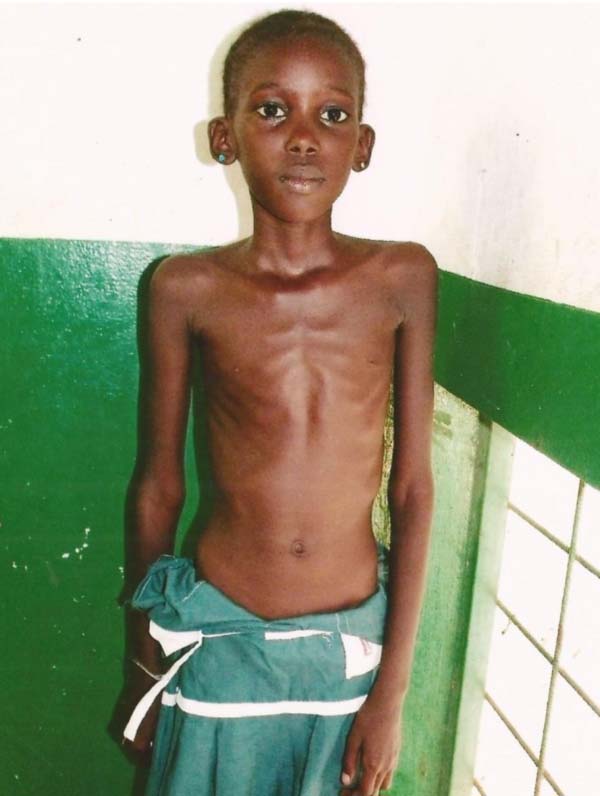 Ndiku Sarr, a 12-year-old girl and resident of Ebo-Town, is in dire need of help to undergo an overseas treatment.
Ndiku is suffering from Rheumatic Heart Disease and severe mitral insufficiency, discloses her medical report.
The 12-year-old girl also encounters "shortness of breath, easy fatigability, chest discomfort and non-productive cough".
According to a medical report issued by Edward Francis Small Teaching Hospital, Ndiku Sarr was born healthy until few years ago when she started experiencing gradual onset of difficulty in breathing associated with easy fatigability.
The report added: 'Recently the shortness of breath became progressive with minimal exertion associated with chest discomfort and non-productive cough.
"She has had several consultations at Medical Research Council and is currently on monthly appointment at Edward Francis Small Teaching Hospital."
On medical examination, no history of sickle cell disease, diabetis, asthma or tuberculosis was however discovered, the report added:"She is presently on monthly benzatine penicillin, daily furosemide, spironolactone and captopril, family and social history are non-contributory."
The report stated further: "Ndiku Sarr, a 12-year-old child, was diagnosed with rehenmatic heart disease at the age of 8 years. Echocardiography done 2 years ago this year revealed severe mitral insufficiency and huge dilatation of the left atrium."
The report concluded: "She will definitely benefit from a possible valvular surgery abroad."
Alagie Humma, an uncle to Ndiku Sarr, who walked into The Point Offices, told our reporter they are seeking financial support from the public, the private sector and the government to help in facilitating Ndiku's recommended overseas treatment since her parents cannot afford to finance it.
"We are appealing to the Government, the Private Sector, NGOs, philanthropists, the general public, Gambians and other people abroad to help us save the life of our child," he appealed, saying Ndiku even isolates herself from classmates and friends when they are playing due to her condition.
Meanwhile, anyone in position to give a helping hand to Ndiku Sarr can reach the family on the following number: +220 7501965 or via e-mail to alagie.humma@yahoo.com.
Read Other Articles In Article (Archive)