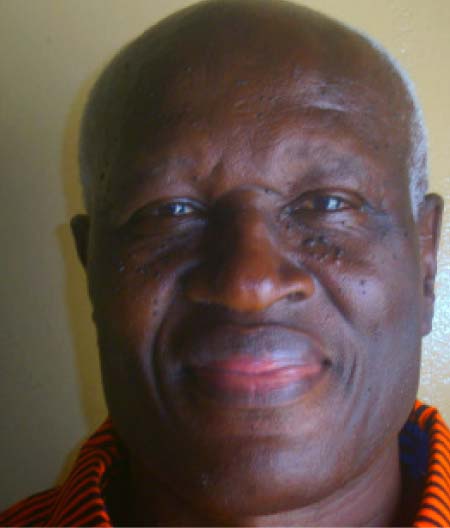 There are three answers to prayer 'yes', you can have it,' 'no, you can't' and 'you'd have to wait a while.' It is the 'you can't have it' that interests us here. Very few people would like to wait; they want their request satisfied immediately – there and then. When the answer to the prayer is not forthcoming they give up and begin to look elsewhere. That is when we turn to the 'marabout' or witch doctor hoping something could be done to alleviate our troubles; some kind of quick –fix.
In the 'you can't have it' mode, there is an attitude Jesus teaches that we should have; and that is not to abandon the cause because we have had 'no' for an answer. We must persist to the very end. There is some benefit when we hold on, when we persevere. First, we are convinced it is something we need, something vital to our existence; something that could do us a world of good. We therefore should not give up that easily.
When we knock persistently on someone's door for whatever purpose, we end up getting our needs met. By harassing the other party, we receive some attention. The example Jesus uses is that of a widow who had a case before a judge "who neither feared God nor cared about men." (Luke 18:2) The widow kept coming to him with a plea; " 'Grant me justice against my adversary.' " Initially it was an outright no; "But finally he said to himself, 'Even though I do not fear God or care about men, yet because this widow keeps bothering me, I will see that she gets justice, so that she won't eventually wear me out with her coming!" (Luke 18:5) So it will be when we cry out to the Lord 'day and night' for justice. God will not constantly put us off. "He will see to it that we get justice and quickly." So don't you give up too soon, keep working at it. There is light at the end of the tunnel. There is hope for the hopeless. Do not despair!
We don't often see prayer in this light of INSISTENCE and PERSISTENCE. It is often said that prayer is a means of communication, a way of reaching out to God. But when the medium gets blocked what do you do? When it is something you need badly, what would you do? That is the question! I have friends who do not take 'no' for an answer. They keep knocking the request on its head until I give in finally, if only to have my peace. Whatever form the pestering takes, the request is constantly being brought to the fore. So there is no way you would forget or shove it aside.
It is words like 'Oh, I just wanted to give you a reminder.' 'Have you thought about the answer to the matter?' 'Wouldn't it be better if…? ' 'Did you call him? Did you remember to call him?' Punches like these thrown at you every now and then will get you to accelerate the process so that the matter will be over with.
Jesus gave another very vivid example of persistent prayer. He said suppose your friend comes to your house at midnight asking that you lend him three loaves of bread. The reason he gives is because a friend of his has come to visit and he has "nothing to set before him." Even if the answer came as "Don't bother me. the door is already locked, and my children are with me in bed. I can't get up and give you anything." (Luke 11:7) "Yet because of the man's boldness he will get up and give him as much as he needs." (Luke 11:8) Do you remember when you were in such a mood? Didn't want to be of service or of any help but ended up doing so and more? Persistence did it. Yes, it works with Men as it does with God.
What such a behaviour depicts is that when you want something desperately you will be persistent in your appeal. If you give in too easily, you never really wanted it in the first instance. When it is a 'do or die' situation you take a plunge headlong because you want it so badly. When you are ready to undergo embarrassment or shame just to get what you want, it drives home a message to the person who should part with whatever it is you have put your eyes on.
Using this example as a model, Jesus concludes; "So I say to you: Ask and it will be given to you; seek and you will find; knock and the door will be opened to you. For everyone who asks receives; he who seeks finds; and to him who knocks, the door will be opened." (Luke 11:9-10) It is important how we pray. A one-time-only request does not give the impression it is something you really need. Get on your knees repeatedly until you hear from God is the recommended recipe for prayer. The more you want it, the more serious you will be about it and the more you will pray about it.
Dear Reader, it works all the time. God is a good Listener. Better still, He is the Great Provider – Jehovah Jireh. Has your need of yesterday been met? Did you pray as earnestly as did Hannah? Never take 'no' for an answer. God will lend a sympathetic ear to your prayer and your plea. Amen! Keep knocking!
Read Other Articles In Biblical Reflection