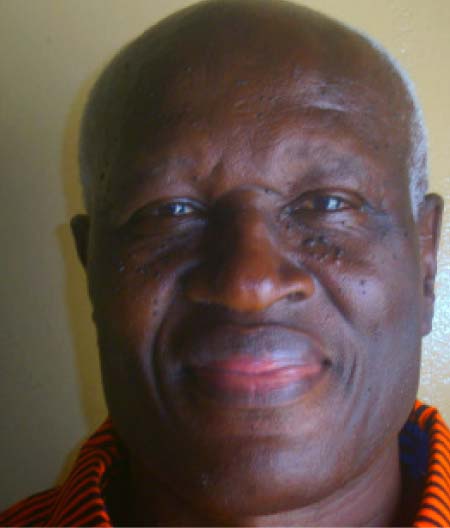 "For Christ's love compels us...." (2Corinthians 5:14)
When the apostle Paul in his letter to the Corinthians penned these words: "For Christ's love compels us..." he was alluding to the fact that we have no excuse but to reciprocate Christ's love for us which He publicly manifested on the cross of Calvary. World-renowned evangelist and hymn-writer Charles Wesley wrote; "Believe in Him who died for you and, sure as He has died, your debt is paid, your soul is free, and you are justified." (Methodist Hymn Book no 372)
In the Book of Hebrews we read: "Let us fix our eyes on Jesus, the Author and Finisher of our faith, who for the joy set before Him endured the cross, scorning the shame, and sat down on the right hand of the throne of God." (Hebrews 12:2) Jesus is qualified to sit at God's right hand because of His finished work.
Humankind must acknowledge that Christ died in our place so that we would not endure that gruesome, painful, shameful and humiliating death 'on a tree.' It was for our sakes, Jesus, the Messiah, and Saviour, bore it all. "For God so loved the world that He gave His One and only Son that whoever believes in Him shall not perish but have eternal life." (John 3:16) God gave His Son in order to show how much He loved humanity – you and me.
Most of us would measure or express our love through gifts or material things that we exchange. But nothing can surpass the ultimate sacrifice of shedding one's blood for our sakes as a symbol of true love. Jesus was not obligated to die that infamous death. No, He did so voluntarily -- of His own free will. "I am the Good Shepherd ... and I lay down my life for the sheep. The reason my Father loves me is that I lay down my life only to take it back. No one takes it from me, but I lay it down of my own accord. I have authority to lay it down and authority to take it back." (John 10:14-15, 17-18)
This selfless act of love (sacrifice) of God sending His Son to come to earth and die for us is an undeniable expression of the love of Christ. It is unparalleled and incomparable; not even the love of our parents comes close.
The apostle Paul challenges us to "Be imitators of God, therefore, as dearly loved children and live a life of love, just as Christ loved us and gave Himself up for us as a fragrant offering and sacrifice to God." (Ephesians 5:1-2). To do so is to appreciate the extent to which God and His son, Jesus, love us. We cannot underestimate or downplay God's love expressed in this way. Jesus was completely sold out. "Greater love has no one than this, than He lay down His life for His friends." (John 15:13)
We do not love in words we love in action. Once our Lord Jesus delivered a woman named Mary Magdalene who was possessed of seven demons. That same woman committed adultery and would have been lapidated by the Pharisees had it not been for Jesus' intervention when He asked them. "If any of you is without sin, let him be the first to throw a stone at her." That saved her life. At a later stage when Jesus was preparing to face the cross, that same woman came to Him whilst he was dining in Simon the Leper's house and poured an alabaster jar of very expensive perfume on His head as He was reclining at the table." (Matthew 26:7)
Was she being grateful? In a sense, yes; but Jesus reacted to those who were thinking in their hearts that the woman had wasted money on Him, to leave her alone. "She had done a beautiful thing ... when she poured this perfume on my body, she did it to prepare me for burial." (Matthew 26:10, 12) Love is an action word; we do not love with mere words. That lady was compelled to act in appreciation of God's saving grace upon her life.
"Who shall separate us from the love of Christ? Shall trouble or hardship or persecution or famine or nakedness or danger or sword?" (Romans 8:35) Multiple reasons could bring us to experiment the love of God. One thing is sure though, He will not drive us away when we come looking for Him in earnest, not even out of curiosity. (John 6:37)
Another way Jesus showed His disciples His love was when He washed their feet. He stooped that low. By this, He was teaching them not to think too highly of themselves. "It was just before the Passover Feast. Jesus knew that the time had come for Him to leave this world and go to the Father. Having loved His own who were in the world, He now showed them the full extent of His love." (John 13:1)
After He had finished washing their feet, Jesus said to them; "Do you understand what I have done for you? You call me Lord and rightly so, for that is what I am. Now that I, your Lord and Teacher, have washed your feet, you also should wash one and other's feet. I have set you an example that you should do as I have done." (John 13:12-16) "This is how we know what love is: Jesus Christ laid down His life for us. And we ought to lay down our lives for our brothers." (1 John 3:16)
The apostle sums it up thus: "For in all these things we are more than conquerors through Him who loved us. For I am convinced that neither death nor life, neither angels nor demons, neither the present nor the past, nor any powers, neither height nor depth nor anything in all creation, will be able to separate us from the love of God in Christ Jesus our Lord." (Romans 8:37)
God has loved us through an act of self-sacrificing love manifested by His death. Such divine, unchangeable and inseparable love is compelling.
Apostle Paul's prayer for believers is intended for you. "... that you, being rooted and established in love, may have power, together with all the saints, to grasp how wide and long and high and deep is the love of Christ, and to know this love that surpasses knowledge—that you may be filled to the measure of all the fullness of God." (Ephesians 3:17-19) Bask therefore in His love!
Read Other Articles In Biblical Reflection