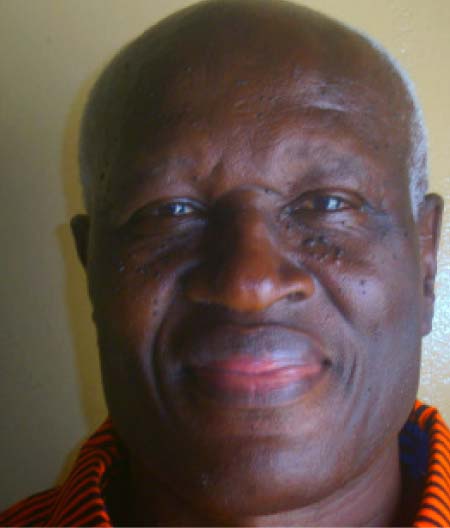 It should not surprise anyone to hear that human beings indulge in sin. In the Book of Romans, Apostle Paul states categorically that "everyone has sinned and is far away from God's saving presence." (Romans 3:23) Under normal circumstances therefore, we are not worthy to come before God's presence because of His purity and holiness. God would not come into contact with sinners or take delight in sin. We ought to have been banished from His holy presence because of our unlawful deeds. "Everyone who sins breaks the law; in fact sin is lawlessness." (1 John 3:4) which makes everyone of us lawbreakers. But He chose to redeem us.
King David in verse 5 of Psalm 51 declared: "I have been evil from the day I was born; from the time I was conceived I have been sinful." It would seem like we have been caught up in this vicious circle of sin as part of our inheritance from our ancestors - Adam and Eve. I dare say it runs in our veins and has become part of our DNA.
Everyone born into this world, with the exception of our Lord Jesus, has sinned. Prophet Isaiah prophesied of Him: "He committed no sin, and no deceit was found in his mouth." (Isaiah 53:9) John the Apostle wrote; "And in Him there is no sin." (1 John 3:5) We sin in thought, in word, and in deed. We sin when we do what is wrong in the sight of God - by commission; and by omission: that is when we fail to do what is right.
Right standing
How can anyone therefore claim right-standing with God if intrinsically we are sinners? Occasionally, you run into people who wrongly believe that all it takes is to be a good person. Unfortunately, human beings have, since Genesis failed to meet the standards set by God. We flout them daily. Our status before God was determined through the commandments given to His servant Moses. These laws, though guidelines, are such that no human being born of a woman, can humanly meet. The laws, as spelt out in the Ten Commandments, literally condemn us. They expose our human weaknesses and openly betray our need for God and His righteousness.
For those who go as far as to boast of their goodness - 'I am a good person', and would even enumerate their goodness – 'I do not steal', 'I do not backbite', 'I pray often', 'I give alms' and so on and so forth. Jesus in one of His parables draws a parallel with a Pharisee who prayed: "God I thank you that I am not like other men – robbers, evildoers, adulterers or even like this tax collector. I fast twice a week and give a tenth of what I have." (Luke 18:11-12) This man was not justified because he was exalting himself before God.
To believe one is good in the sight of God is like attempting to change one's nature by one's deeds; worse still, to want be like God. Think of soap having to wash itself clean. It is only by the grace of God that we can talk of ourselves as good.
Prophet Isaiah put it this way: "All of us have become like one who is unclean, and all our righteous acts are like filthy rags; we all shrivel up like a leaf, and like the wind our sins are swept away."
Sin then has become a barrier in our relationship with God. Our efforts cannot absolve us from "the sin that so easily entangles us." (Hebrews 12:1) We need a Saviour who is able to redeem us and restore our relationship with the Father.
Until we meet God through His Son, Jesus Christ, the Messiah, our status is one of hopelessness and state of loss. God made the first move however in a bid to restore this broken relationship. He resolved to reach out to humanity to save it from its lost state. To do so, He sent His son. "For God so loved the world that He gave His one and only Son that whoever believes in Him shall not perish but will have everlasting life." (John 3:16)
"While we were still sinners, Christ died for us." (Romans 5:8) "Christ came into the world to save sinners." (1 Timothy 1:15)
Following Jesus' intervention, our status with God the Creator changed. We have become God's children saved by grace. By His love, which we do not merit in the first instance, we have been saved. "God made him (Jesus) who had no sin to be sin for us, so that in Him we might become the righteousness of God." (2 Corinthians 5:21)
Sin – in the person of the devil - is constantly knocking at our doors, "… seeking for someone to devour." (1 Peter 5:8) "Resist him and he will flee" is what Apostle Peter recommends in the subsequent verse. Of course, we can only do so with the awareness that we are sons and daughters of the Most High God, who does not look at sin and whose command is that we turn away from sin and do what is good.
For positive results, we must be vigilant – literally be on the look-out, for the devil delights in our downfall and our separation with God, the Father.
We are tempted because of our own evil desire … dragged away and enticed. "Then after the desire has conceived, it gives birth to sin, and sin when it is full grown, gives birth to death." (James 13b-14)
We cannot resist sin in our own strength and therefore we need help from the One who has conquered sin on the cross of Calvary. Through His act of obedience to His Father, He paid the price of sin by giving up His life in our place.
Indeed, we have all sinned and fallen short of God's glory. But Jesus, bore our sins on the cross. By aligning ourselves to His Word and to His example sin cannot have power over us.
Read Other Articles In Biblical Reflection