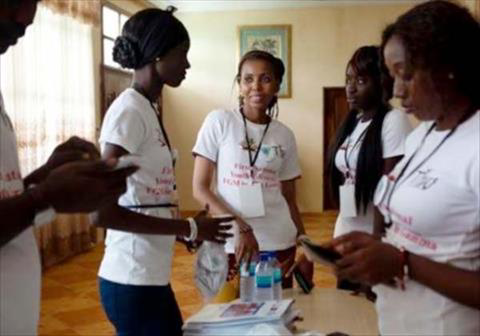 United Guardian Youth for Development (UGYD); a youth-led association established by a group of young people in The Gambia is set to create employment opportunities for youth.
They said their ultimate goal is to assist in the development of youth in the country to secure employment opportunities.
The association was established in 2008 to promote peace and unity among young people, develop moral ethics; promote the spirit of volunteerism and humanity among young people and to guide them from all forms of abuse, violence and unproductive lifestyles.
It is legally registered as a charitable association with the Attorney Generals Chambers and The National Youth Council as a national youth group.
The association is constitutionally composed of a national executive committee which comprises of a national chairperson, vice chairperson, treasurer, guidance and education officer, gender and cultural officer, child and youth empowerment officer, technical advisory board, co-opted and secretary general who serves as secretary to the NEC and head of the national secretariat.
Over the years, the association has conducted numerous trainings on guidance and counseling, business entrepreneurship, teenage pregnancy, child marriage, illegal immigration amongst others in the form of symposia, radio shows, community outreaches etc.
But the most memorable experience that the association faced was when it went on a nation-wide campaign on the use of illicit drugs. It was in collaboration with the National Drug Law Enforcement Agency in 2010.
The association members were tasked with the responsibility of approaching young people in the ghettos to discourage them from the practice. Some were welcoming others were very violent on us, to the extent of throwing stones at us.
But gladly, after making follow ups many of them voluntarily stopped smoking after the campaign.
However, the promotion of guidance and counselling and career development has been the driving force of the association since inception.
We have trained students and community elders on basic guidance and counselling during our summer school camps that we have been organizing in the different regions of the country for the past six years.
It avails us the opportunity to sensitive these people on harmful traditional practices such as female genital mutilation (FGM/C),early marriage, teenage pregnancy, child labour among other burning issues.
Read Other Articles In Youth Forum