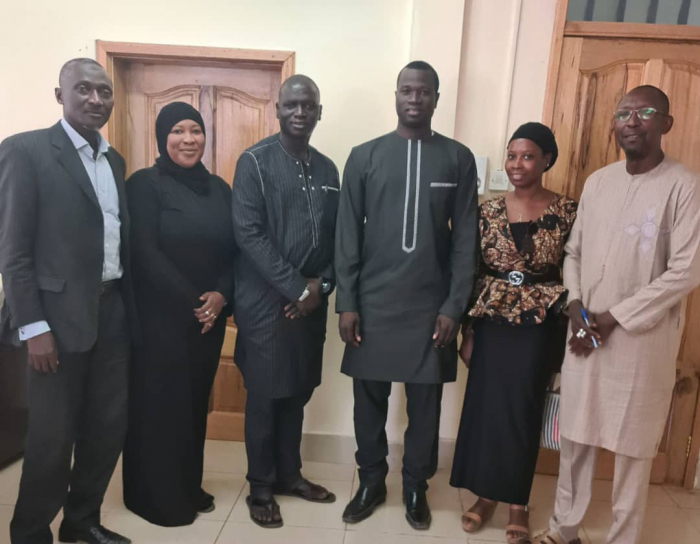 "This is not about supporting SJAG. We are partners in sports development, therefore anything we do is more like a collaboration to uplift our sports and we are in that together. I will not say my ministry will support SJAG but instead, it will be a commitment from us to be part of SJAG's activities," Minister Badjie said.
The meeting was the first between the association and the minister since his appointment.
Musa Sise, president of the Sports Journalist Association, briefed the minister on some of the activities of the association and the scorpion's historic African Cup of Nation qualification.
"This is the first time we are going to the continent's biggest senior tournament. Our presence should be visible and felt in representing and promoting our sport. This is where the sport press plays an important role," Musa Sise said.
He further told the minister on how the association is preparing for the 11th edition of the National Sports Awards and that this year's award is expected to be one of the biggest awards ever, considering the landmark achievement made in the country's sports history.
The minister was also briefed on the relationship between the Senegalese Sport press and the SJAG and how the sister associations have been supportive of each other's activities.
The delegation of four included the first vice president of SJAG Uthman Jeng and two other executive members.
Read Other Articles In Sports