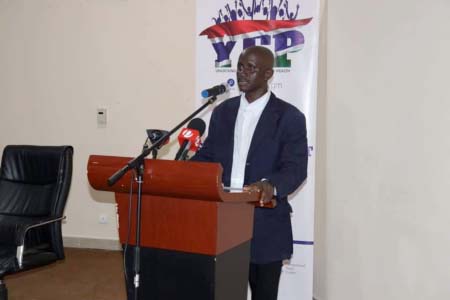 It appears that there is no secondary way out for The Gambia and other countries battling the global pandemic, without imposing stricter and more punitive measures for violators of rules governing its control, as it's the case for countries like Uganda, where such violators are not only forcefully taken into quarantine, but are responsible for the cost and other expenses related to their quarantine.
I don't believe the current state of affairs would safe us away from the effects of this feared virus as long as people could deliberately feel at liberty and cross into the country from neighbouring countries as Senegal, Guinea Bissau and others, aware of border closured and other rules relating to restrictive movement of people, hence the slogan stay at home or wherever you might be in order to curb spread of virus.
Daily monitor of the country's COVID 19 status from health ministry on various media outlets, especially GRTS, suggested most people taken into quarantine are those crossing borders from Senegal and others within or outside of the sub-region and their decision could only be described in the following:
1-Relax rules in The Gambia for the fact that once you enter, the worst that could happen to you is being taken into quarantine and be feed at the expense of the state, which is not fair to an average Gambian wishing to have an end to the impact of the virus
2-Fear of contracting the disease from host countries without confirming their health status, thus endangering lives of families and associates back home
Therefore, it is high time for the government to impose strict and punitive measures for anyone guilty of violating rules relating to control of COVID 19, as it is the case in Uganda, where the president was on record saying anyone, including Uganda nationals either returned or come to the country within the life span of the emergency rules in the fight against the pandemic, shall be taken into forceful quarantine and be responsible for any cost associated with such quarantine (covering accommodation, feeding among others).
It is disheartening and greatly disservice to the nation that, every time a new positive COVID 19 is announced on our airwaves, it has to do with those coming into the country either by air or our borders in various characters, which must be stopped otherwise a climate of fear shall not be over our heads as far as the battle against COVID 19 is concerned.
It is very logical and simple, stay wherever you might be until the disease comes to an end or when it no longer pose threat to anyone and this entails a bit of sincerity, honesty, patriotic spirit, care and love for others in a world where we ought to be one big human family.
Read Other Articles In Opinion