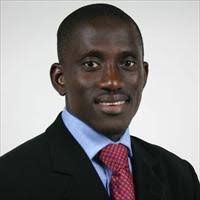 As the continent prepares myriad platforms and forums to commemorate Africa Liberation Day on May 25, former Presidential Affairs Minister and International Speaker, Momodou Sabally is set to participate in programmes intended for enlightenment and inspiration of young African minds.
A leading Angolan Economics and Finance journal, Mercado, will feature analysis by the prolific author and motivational speaker, alongside great thinkers and officials from several countries, to be published, May 25. The journal which has already made previews available online prior to their official publication date, quotes Sabally as stating that "Birth rates and the youth-population dividend all portend a brighter future for Africa as innovation in modern technology (especially ICT) powers the continent to leapfrog the development process."
Commenting on the challenges presented by the COVID-19 pandemic, Sabally avers that while pundits predicted massive death rates and suffering for the continent, "the prophets of doom and gloom are all aghast at the very low rates of infection and death on the continent even as the coronavirus ravages developed countries like America and Italy. Instead, we have found the first plausible cure for COVID-19 emerge from Madagascar even as Senegal celebrates the invention of the fastest COVID-19 test kit at the lowest price."
On the same day at 5.30 pm (GMT), Sabally will join a panel of distinguished scholars including Dr Ameena Ali and renowned historian Hassoum Ceesay on the theme "Reflections On Africa Day". The panel will be hosted by GRTS anchor Ebrima Baldeh, who is currently pursuing graduate studies at New York University in the United States.
It could be recalled that Mr. Sabally recently addressed young African leaders (through video conferencing) on the theme "Institutional Management" with specific emphasis on communication, accountability and relevance. The audience of young leaders comprised youth from different African countries and diverse backgrounds, professionals in various fields and university students.
Read Other Articles In Opinion