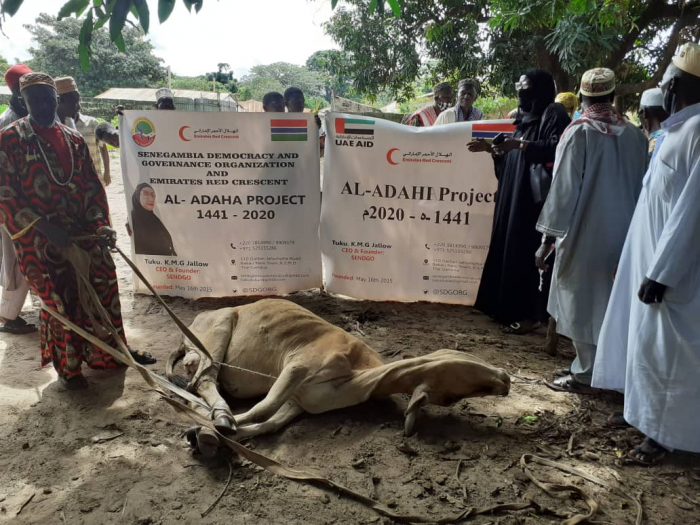 Muslims across the globe observe this important day in the Islamic calendar, as it marks the period the Prophet Mohammed (PUBH) migrated from the city of Mecca to Madina.
The local charity was established to help the Niani District community maintain their economic sustainability as well as help the needy and orphans.
The imam of Kuntaur, Alhagie Kawsu Sillah while expressing appreciation, commended the local charity for the gesture, which he described as laudable.
He called on natives of Kuntaur to unite and work towards the development of the Central River Region North community.
National Assembly Member for Niani Constituency, Alhagie S.B. Sillah underscored the importance of the donation, describing it as part of giving back to one's own community.
"Everyone should play his or her quota in national development so as to reduce the burdens on government".
Madam Tuku KMG Jallow, CEO and founder of Sengambia Democracy and Governance Organization, thanked all those who contributed in making the donation a success.
Madam Jallow indicated that the reasons for the gesture was to assist the community in marking the Islamic New Year.
She further expressed her charity's willingness to support other communities across the country in future, while promising to bring a lot of developments into the town by supporting education of orphans in the community.
"We also intend to buy them learning materials and even create allowances for orphans so as to improve infrastructures in the town".
Read Other Articles In National News