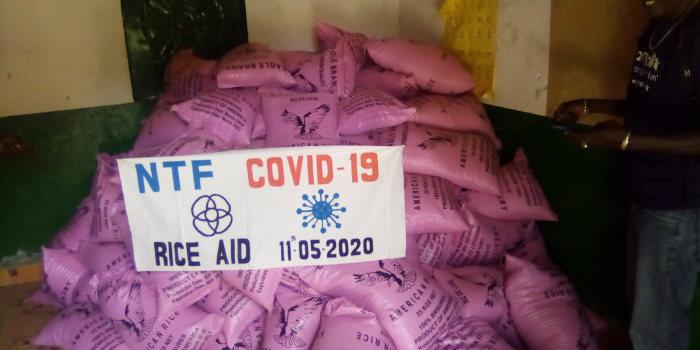 General administrator, Abdou Camara said at the presentation ceremony at the Penyem Day Care and Nursery School that the Trustee started in 2004 initially to provide support in sports development which gradually grow up to include education and health.
He said in collaboration with partners, the project has brought much development to Penyem, including the provision of an ambulance at the village clinic, maintenance of the village borehole and a sponsorship package for students.
Mr. Camara said coronavirus is a serious threat to health, saying since its outbreak was announced, the Trustee has been sensitizing the community of Penyem and the environment on its preventive measures.
Kalilu Kolley, alkalo of Penyem said coronavirus pandemic outbreak has affected the living condition of the people. "We must all know that coronavirus is real and we must not take it as joke. We must follow the Ministry of Health's advice and the WHO's guidelines to protect and prevent ourselves from the disease."
Ndey Manneh, one of the beneficiaries, commended the Trustee for the support, saying it's well appreciated especially during the course of the public emergency due to coronavirus. "Right now we have nothing coming in because we are being asked to stay at home to avoid the spread of the virus. So what we depend on is support from individuals and organisations like yours," she said.
She said any medical or humanitarian advice that can protect people from contracting coronavirus must be respected and the regular hand washing must be respected too.
Read Other Articles In National News