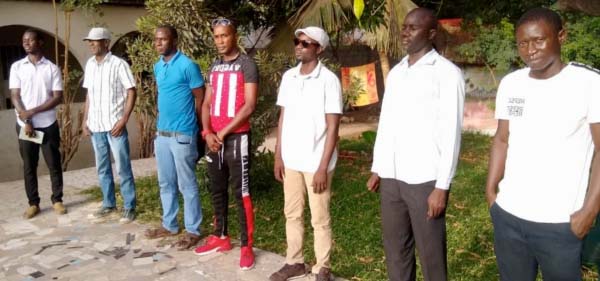 Lamin Keshla, proprietor of the company said Mr. Barry is expected to guide, advice and counsel and direct the company to the path of achieving its aims and objectives.
Mr. Keshla said Kanuforo Entertainment has been operating in The Gambia for some years now in many areas.
He said they target to motivate Gambian artists to improve their talents and ensure that Kanuforo Entertainment is raises at a higher height, saying there is need to support Gambian artists to improve the country's music industry.
"We need to give priority and encouragement to our local artists who have very good talent to showcase."
The new manager Lamin A. Barry applauded the proprietor of Kanuforo Entertainment for the trust and confidence bestowed on him to manage the company.
He assured that he will live up to expectation in ensuring that the company meets its desired objectives in the music industry.
Read Other Articles In National News